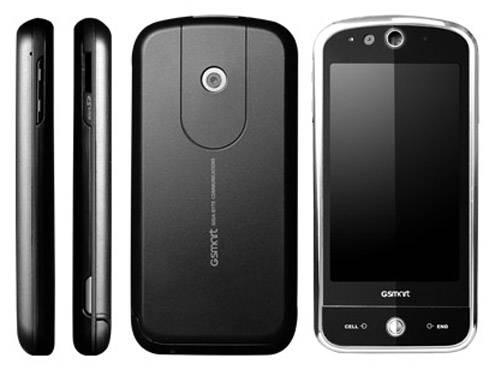 Apparently, Gigabyte Technology and AboCom Systems want to jump into the Android fun. They have seen – like many others – that Google's free OS is becoming a bigger player in the mobile wars. Gigabyte already manufactures a wide range of smartphones.
The S1200 smartphone (image above) is made by Gigabyte under its GSmart line, all of the company's handsets run Windows Mobile. That might soon change if they join forces with a wireless technology company named AboCom Systems.
Vibo Telecom, a Taiwanese mobile carrier is currently negotiating with Gigabyte Technology and AboCom Systems to produce a new Android-powered smartphone. Yesterday, Vibo Telecom unveiled for the Taiwanese market its first own-brand Android-based handset, the A688.
[Via Pocketables]