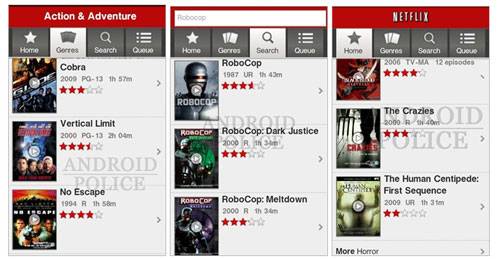 Yesterday we mentioned that the Netflix for Android APK had been spied in a dump for the LG Revolution. At the time we didn't have any screenshots of the Android app to go along with the post. Of course since then we couldn't possibly wait to see how the app looked and felt on our lovely ginormous Motorola XOOM, so here's what we've got!
We also have reports of some uses installing the APK on their Android device. For instance Will at Android Police [see below] has installed the APK on his EVO and it seemed to work just fine until he tried to stream a flick and then it didn't work. So far there has been no official notification with proof that anyone has been able to get the app to actually stream anything.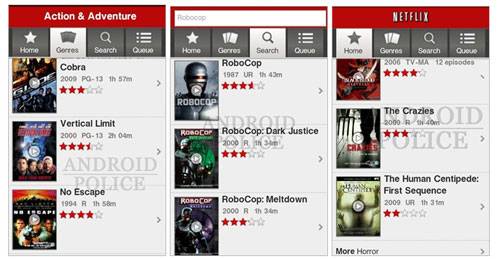 One user on Twitter claims to have got the app to work fine on a Fascinate. Who knows if that is accurate or just a troll trying to get some attention though. All I know is that Netflix rocks and we can all agree it's one of the apps that many geeks want most on their Android devices.
EDIT: Take a peek below for the rest of the images we've snapped from the XOOM. The app currently allows us to log in to our Netflix account and even browse our listed items, suggested items, and so forth, but no menus work, the search function doesn't work, and you certainly can't watch videos. If you've gotten this app to work in any capacity on any device, please let us know below or in the thread we've got listing the APK!