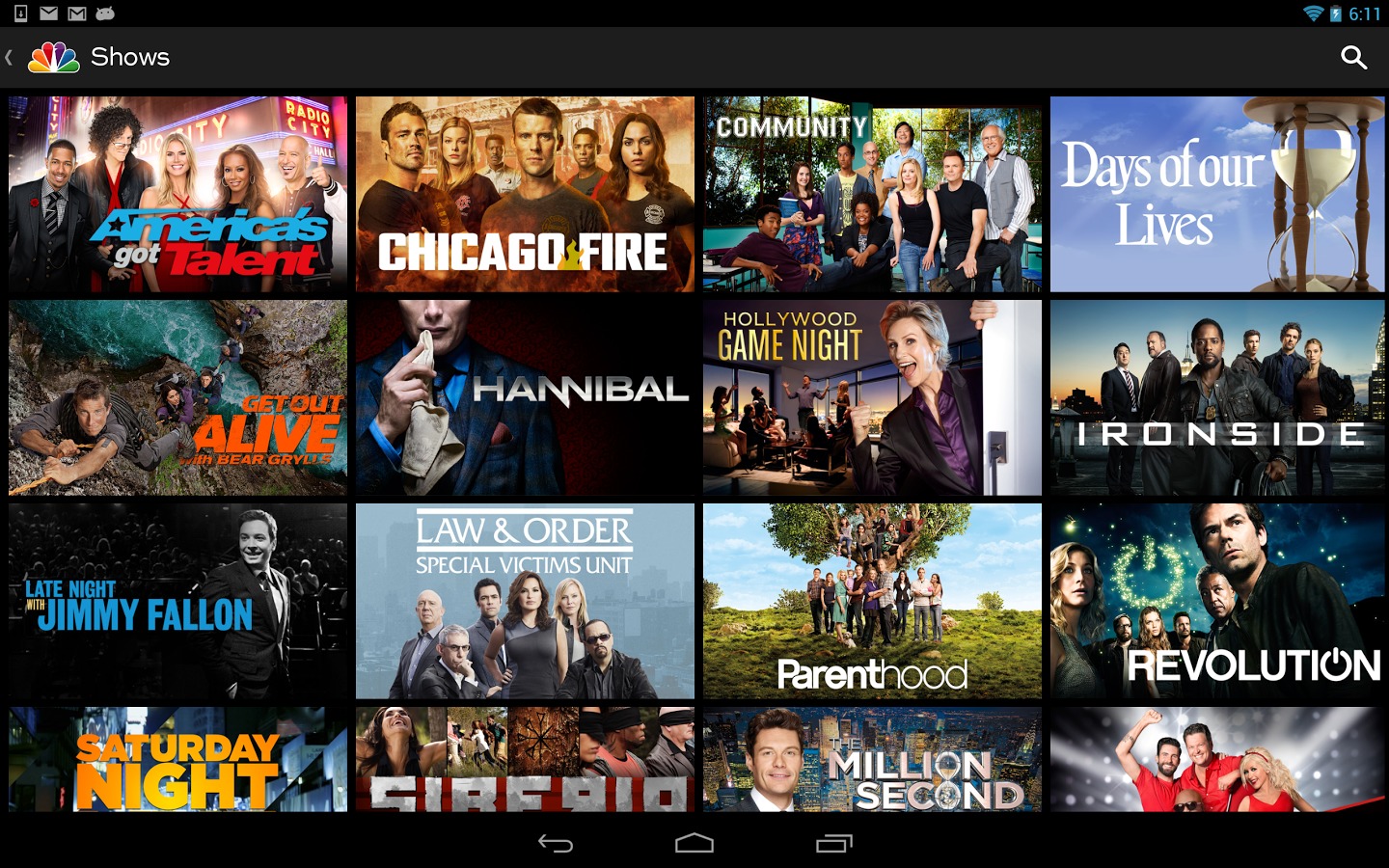 If you're a fan of Late Night with Jimmy Fallon or The Voice, a brand new app from NBC for Android might let you catch up on your favorite episodes with ease. This week NBC announced their new app for Android with free streaming of their TV episodes. It's actually pretty decent too, so read on for more details.
The all-new NBC app is completely redesigned for Android, although it appears to be a bit more tablet friendly tha for smartphones, and overall it's actually quite nice. Users in the US can browse shows with ease, and stream their favorite content. Also, this is completely free. Unlike other apps like WatchESPN where you'll need to sign into your cable provider account for access, this is all free.
There is 3-5 current episodes of many popular shows available, at least a good 15-20 for now, and we expect NBC to be adding more shortly. Hey, they even have Days of our Lives, for those who like that ridiculous soap drama. They offer a TV guide that doesn't work too great but should show everything throughout to week so you can plan your couch or streaming adventures.
With a simple and bold tile-based UI everything is clean, simple, and easy to navigate. And the NBC app also offers CC so it's easy to watch for those who need that as well. Not bad guys, not bad at all. Now all we need is Chromecast support and more shows and we'll give this 5 stars. We're also noticing most devices are supported, including the Nexus 7 and Nexus 4, but oddly out of my wide array of handsets the Galaxy S4 isn't included. You better get on that NBC, it's a popular phone.
It isn't the most content ever for a video streaming app, but hey, it's all free.
VIA: Play Store