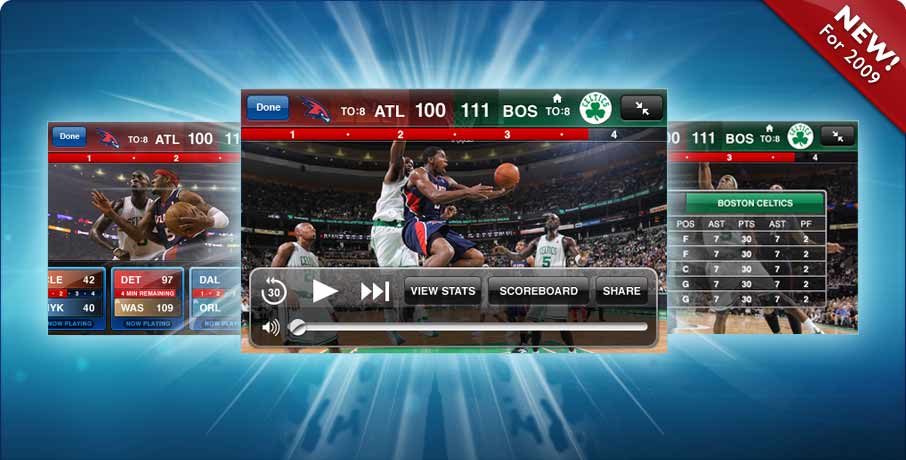 For those avid fans of the NBA that are always on the go, now there is a way to enjoy those NBA games, but not everyone can do that, unfortunately, only the lucky owners of the Android G1 and myTouch. Those lucky ones will, for the first time ever, watch live NBA action all season long wherever they happen to be, via 3G or WiFi.
We are not joking, you will be able to watch every single televised game, nationally and locally, well, almost, since those games are subject to blackout restrictions, regardless of whether team is home or away. But other than that, you'll be okay. And if you missed a game don't worry, you'll have up to 48 hours to check out full game replays from around the league. To review the NBA League Pass blackout rules go here.
Also, you can watch one live game while checking out the scores and status of other games at the same time. So head on out to the Android market place and get your NBA League Pass Mobile season pass. And remember that for now, is only available on G1 and myTouch devices running OS 1.6 or higher. Now, the price of this app will make you fork out $39.99, which is expensive if you ask me, but if you got to have your NBA fix, than I guess it'll be well worth it.