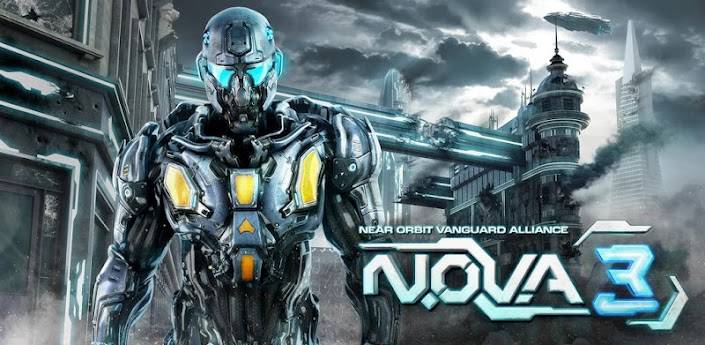 Who's ready for some Crysis meets Halo for your Android phones and tablets? We've been patiently awaiting this brand new game from Gameloft and expect it to be everything the first two were, and better. Gameloft has just silently launched N.O.V.A 3 for Android, available right this minute for the pricey $6.99 on the Google Play Store.
The game has tons of promise, and so does its graphics. According to Gameloft the game requires 2GB of "free memory" to be installed. Basically what they mean is you must have at least 2GB of free storage on your phone or micro-SD card, not memory. With a game that large you can only guess one thing — awesome graphics and long load times. I have a feeling it will all be worth it too.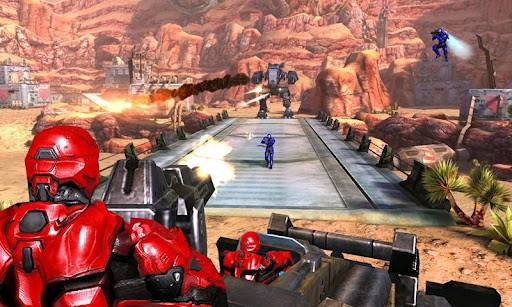 With impressive graphics, awesome gameplay, and Halo-like multiplayer (and jetpacks) this could be the best shooter for Android this year. Here's what you can expect.
– Fight in 10 immersive levels across the galaxy, from a war-torn Earth to a frozen Volterite City
– Multiple weapons and powers: Run, shoot, drive vehicles, and pilot a mech to defeat hordes of enemies.
– Join 12-player battles in 6 multiplayer modes (Capture the Point, Free-for-All, Capture the Flag, etc.) on 6 different maps.
– For the first time, multiple allies can jump inside the same vehicle and spread destruction on the battlefield.
– Discover the new FPS benchmark for graphics and gameplay (real-time shadow & lights, particle system, ragdoll physics, etc.)
The game sounds pretty impressive and that is why you have an expensive $6.99 price tag for a mobile game. Having such great graphics, and 6 huge multiplayer maps all available is a big deal — at least Gameloft thinks so.
In other news the game appears to support most phones and tablets currently available. I see full support for most devices other than a few odd ones here and there so most users should be able to enjoy the game. Give it a try and let us know what you think.
— Thanks Yogesh