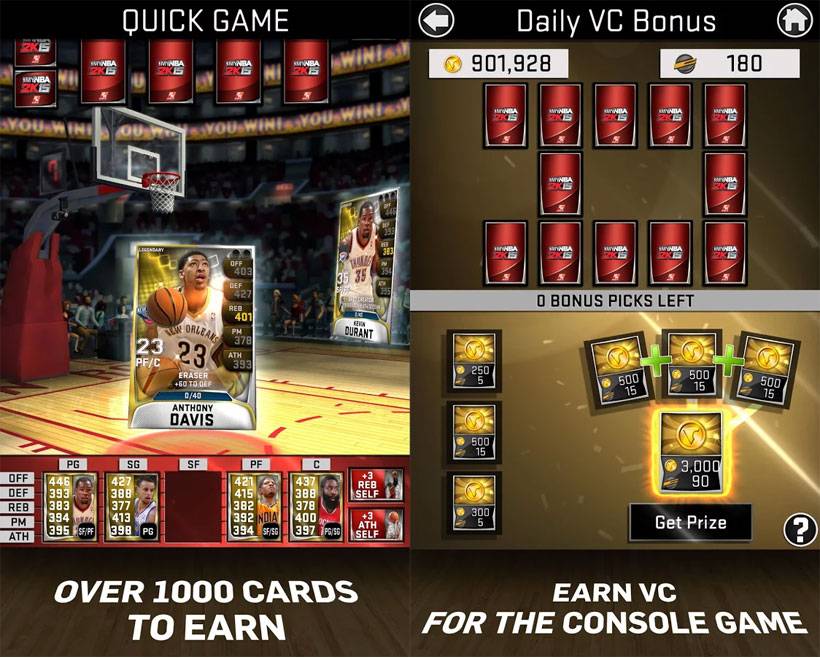 2K Games has returned to the mobile gaming market with its latest sports game called NBA 2K15 and its companion app called MyNBA2K15. The companion app gives gamers the ability to earn VC and stay linked to the console version of the full game at home while you are out.
MyNBA2K15 is a NBA themed card battle game that has over 1000 player cards with new backgrounds and photos. The My Team Mobile game offers improved season matchmaking that lets you be paired with opponents of equal skill for a competitive season.
The mobile game also has Quick Game Reward Tiers that give you better rewards as your team gets better. Each of the cards in the game has 1 to 3 slots that can be customized to boost the card's strength. Cards also have five attributes to give more specialization to the players.
Bonuses are now given for playing players in their proper positions. A chat feature in the game allows players to text each other from within the game to meet up in the game park. The game launched this week and is 50MB in size, Android 2.3 or higher is required to play.
SOURCE: Google Play