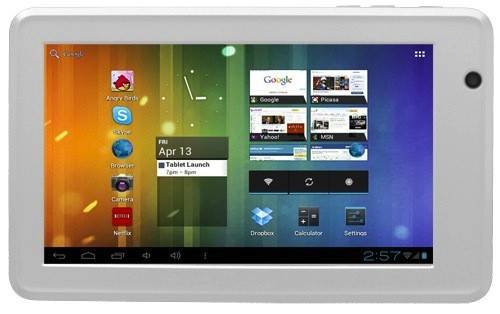 With a list of impressive specification, the Xtec may be putting the hot Kindle fire on notice. It come with features that mix it in with the established tablets but comes in at a price less than that which has made the kindle the seller that it is. With an on board storage of 16 GB and a forward facing camera it has already improved upon the Kindle.
Providing a HDMI output and having an expandable Micro SD slot makes this little wonder truly flexible when it comes to using it for more than reading books. This is what makes it a decent device and should provide an impressive competitor to the budget tablet market – so you can have the ability to watch your movies on apps like Netflix as well as being able to rock out to your music on Pandora.
The real attractiveness to this budget tablet is the amount of processing power that you get for your money. Coming in with a 1.5Ghz processor, as well as having 1GB of RAM, it should be more than capable of keeping up with the demands of today's high-tech consumer daily tablet usage. So if it lives up to its expectations based on its average list of specs, it should be on most people's list to check out.
[via SlashGear]