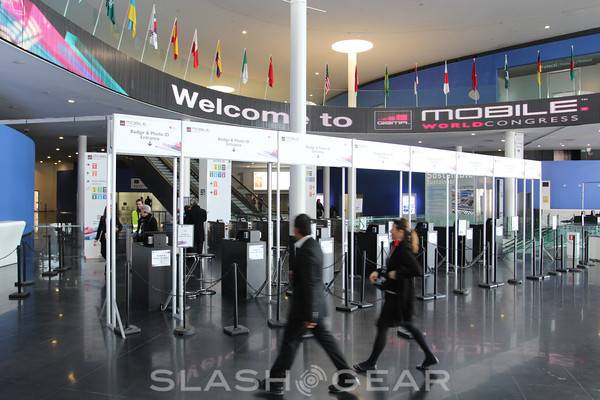 MWC kicks off today, and for fans of mobile technology — this is as good as it gets. Save for Apple and Google, other major players in the mobile technology sector make some big announcements at MWC. Even when we don't get a big unveil, it's often the first time we get the chance to go hands-on with newer devices. What good things will come from this year's week-long conference? We don't know just yet, but we have an idea.
HTC
We're ready for an update to the One, which was announced at MWC 2013. It looks as though we'll get it, too. HTC has their announcement scheduled, and we're all expecting a follow-up to the One. Though a necessary and timely update to HTC's flagship, we're not as excited as we'd like to be.
From all the rumors and leaks and such, it seems as though the next flagship from HTC will be just a simple update — nothing too fancy or clever. The One was/is a fantastic handset, but failed to really catch the mindshare of consumers. With a natural update that just plods along, HTC might be cementing themselves as a last place OEM, and we hate to see that.
One thing we do feel comfortable saying is that the new handset will be named the One-something. The recent news of their Advantage plan spoke of the "One family" of devices, tipping their hat toward the newest member. Will we see the wearable we expect HTC to bring to the fold sometimes soon? Time will tell, but if anything, we expect a "proof of concept", much like Sony did with their new wearable at CES.
Samsung
Galaxy S5, where are you? That's the major announcement we expect from Samsung, and if rumors and leaks hold steady, it'll be a nice handset. Nothing radical, but we are looking forward to the form factor update we've heard about. There are also expectations of altered or removed services from TouchWiz, so we'll anxiously anticipate that. The specs are said to be a natural upgrade to the S4 (processor, GPU, etc.), so we're not overly excited.
The Galaxy Gear update could prove to be interesting, though. Some reports note multiple offerings, while others say the device will eschew Android altogether. Whatever Samsung does with it, we're going to need more from it. At the price they ask, the utility is horrendous. Multiple offerings are Samsung's M.O., but wight he Galaxy Gear, we'd rather they perfect one before diversifying the lineup.
Nokia
We don't get to talk Nokia much around here, but all signs literally point to an Android smartphone. The Nokia X — as it's currently known — is set to debut at MWC. Though we've long anticipated a Nokia Android device, we're not too excited this time. The handset specs we've heard point to a decidedly mid-range offering, likely aimed at merging markets. No over-the-top Android handset to send Nokia into the waiting arms of Microsoft, unfortunately.
LG
We've already heard quite a bit from LG, with the G2 mini being announced recently. The G Pro 2 is also a reality, as are the new features associated with it. We'll have the opportunity to go hands-on with their newest at MWC, but in regard to something new — we don't expect anything. We do love surprises, though.
Wearables
This is the wild card category. At CES, the sheer volume of wearables was incredible, and we expect the same at MWC. Rather than new form factors, we'll be looking for new methods for compiling data. It's nice to have a wearable that can gather data, bt what's done with it after the fact is much more important. A wearable is a wearable is a wearable — rubbery wrist bands, and watches with poor displays. We need to see what can be done with the data before we get too excited.
We expect a host of OEMs to jump aboard the wearable train, and recent news of HTC's "Google Now" inspired wearable interests us. We don't expect it to make an appearance at MWC, as it seems to be relegated to backdoor dealings — if it even exists. Samsung has their Galaxy Gear, which should see an update as well. Huawei is believed to be working on a wearable, but in missing out on the US market, it's hard to get overly excited about it.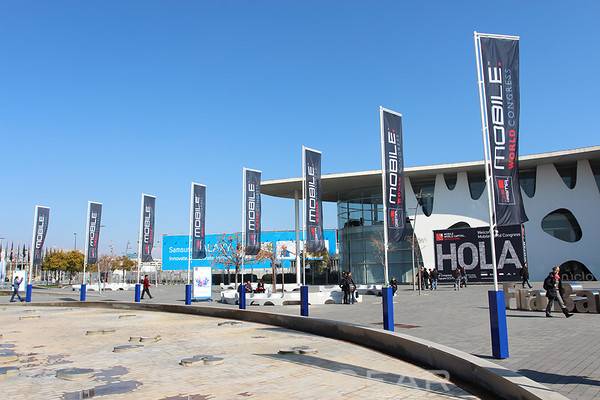 Conclusion
Aside from Nokia, we don't expect many blockbuster announcements. The Galaxy S5 is likely inbound, but we don't expect a whole lot there. The Nokia X is not expected to be a big deal in regard to specs, but it gives many Android fans something they've long wanted — a handheld from Nokia.
There will be a lot on display to like, but in regard to major announcements — it will likely be light. We'll be on the ground at MWC, bringing you all the great stuff that we can dig up at the event. Be sure to check back often, and feel free to bookmark our MWC 2014 tag to make life a bit easier on yourself!