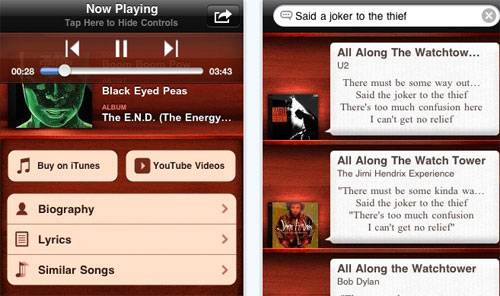 I really hate it when each time I get into a car a song I like is already playing, I don't know what the song is called, and the DJ doesn't say what it was after the fact. I bet I am not the only one that hates that. A new app for Android users will help you figure out what that song is and gives you information on the song. The app is called MusicID.
MusicID with Lyrics can be grabbed on the Android Market right now for $2.99. It uses the Gracenote Global Media Database and it is the largest and most comprehensive media database in the world. You can get info on music using the artist or track name. The coolest feature is the ability to hold the phone with the app running up to a speaker and let it hear a song that is playing.
The app will listen to the music and then help you figure out what the song is and even links you to an online music store to purchase the tune. As irritating, as it is for me to hear a song and not know what it is $2.99 seems like a good deal.