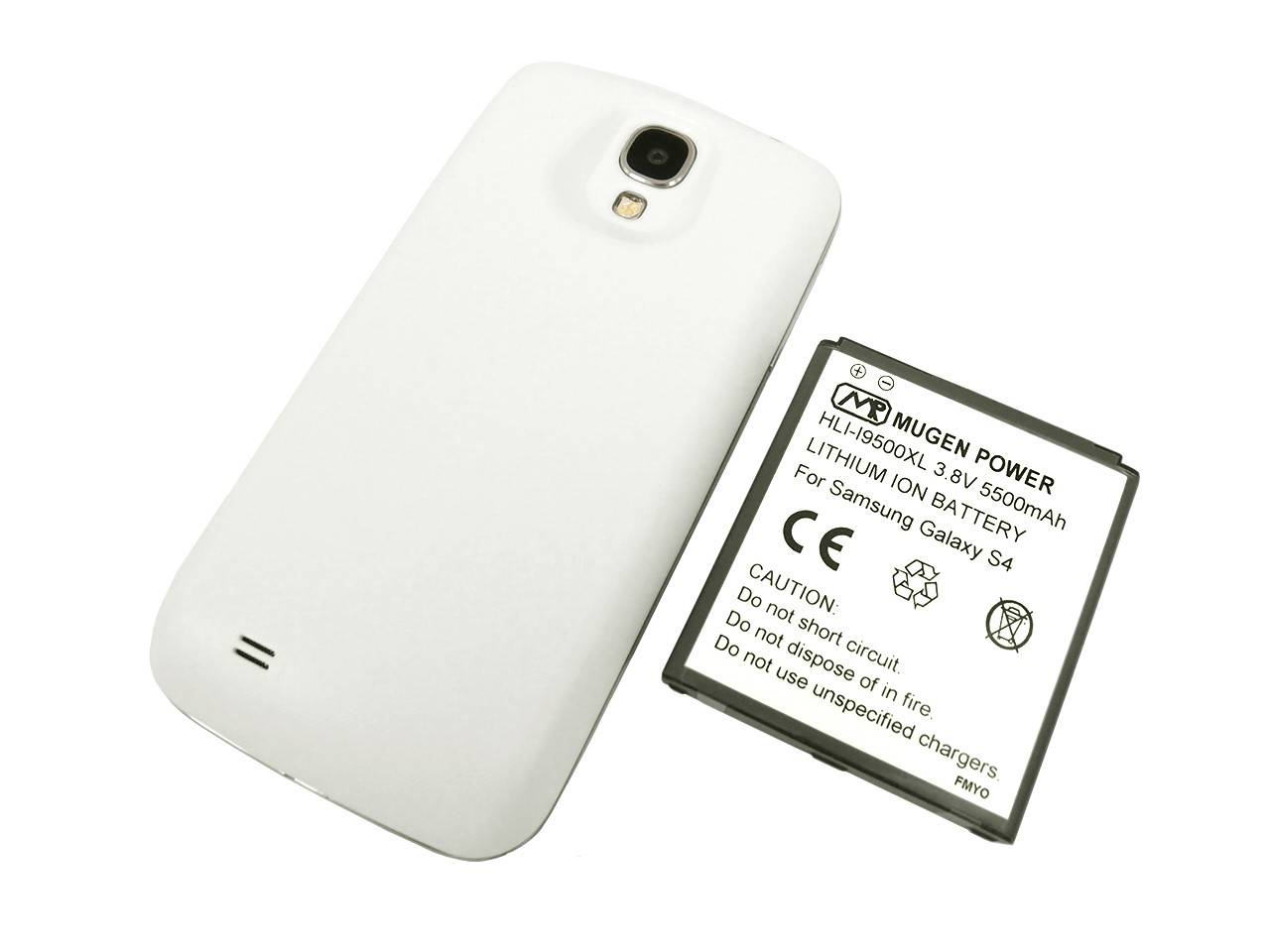 Battery life is important, and Samsung's Galaxy S4 flagship smartphone has some pretty great battery life. Even with a quad-core processor and a huge 5-inch 1080p display, it should easily last all day with that 2,700 mAh battery under the hood. However, if you want your phone to last for days the folks from Mugen Power just released a massive extended battery.
Mugen Power is known for their 3rd party replacement and extended battery options, and they have quality goods. These are certainly no cheap knockoffs like you'll find on eBay. Mugen only uses premium Li-ION in their extended batteries, and they match the manufacturers voltage and specs too. Making them a perfect replacement.
This isn't the first time we've seen a huge battery from Mugen, but the latest and greatest smartphone available today, the Galaxy S4 is now getting the same treatment. Mugen is promising double the battery life. Offering a huge 5,500 mAh battery (and replacement door) to replace the current 2,700 mAh battery the device comes with stock.
Strap that thing in your Galaxy S4, and pop on their color-matched replacement battery cover and your GS4 should potentially last for 3-4 days. Depending on usage obviously. The bigger capacity adds some thickness to the device, as you can see in the image, but they don't share exactly how much thicker it is.
The Mugen Power 5,500 mAh extended battery for the Galaxy S4 is $89.50, comes in both black and white, and ships in late July. Who's interested?
VIA: Mugen Power