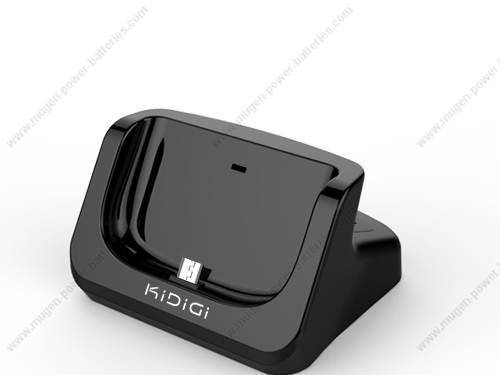 The folks behind all those extended battery cases we've seen in the past — Mugen Power — have just released some new accessories and desktop docks for the popular Samsung Galaxy S III smartphone. Today they've posted up details on a few new options that include HDMI-Out, or a spare battery. More details can be found below.
All the details can be found over at MugenPower.com but I wanted to show a few good options available in the desktop cradle. The model shown in the pictures offers a sturdy desktop cradle that holds the device in portrait mode and offers HDMI-Out. It will run you about $49 and is a good option for those that want to charge and dock at the same time instead of taking the MHL route.
Then the same design and option comes without the HDMI-Out option and instead features a port to charge a second spare battery. It doesn't come with an additional battery but this option only costs $29 for those interested. You can learn more by clicking here.
Mugen doesn't appear to be offering any extended battery options for the Galaxy S III yet but you can expect some 3,000 mAh and bigger coming soon with integrated kickstands and more if they follow their usual trend. More details are available from the timeline and source link below. Who's getting the Galaxy S III this week, and if so what accessories do you want?
[via Mugen]