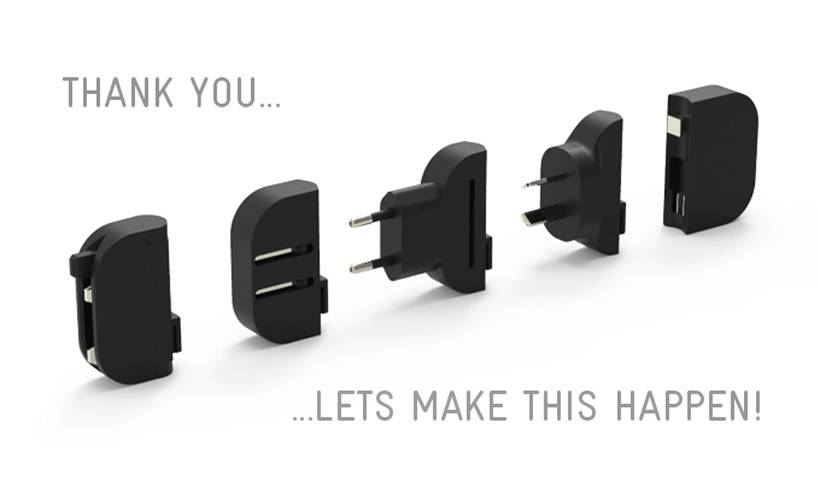 When you are traveling internationally, it can be a pain getting all the chargers you need that will work in outlets abroad. The international chargers are also often bulky and take up a lot of room in bags that are already packed fully. A new international charger has debuted that is called the Mu System and it claims to be the world's thinnest international charger.
The Mu System is compatible with all makes and models of smartphones, tablets, MP3 players, and other USB charging devices. It has a power block with the USB connector and separate plug attachments that are suitable for every socket type around the world.
It supports plugs used in the UK, US, Japan, China, EU, Australia, and all other locations. You do need the charge cables that go with your gadgets to charge via the USB port. The charger provides 2.4A of power and is 14mm thick.
Mu System is on Indiegogo now seeking $10,000 and has raised over $112,000 so far with 31 days to go. A pledge of $39 or more will get you the Mu System with all four-plug heads working in the entire world. Shipping is free in the UK, Canada, and UK, all other locations need to add $15 for shipping.
SOURCE: Indiegogo