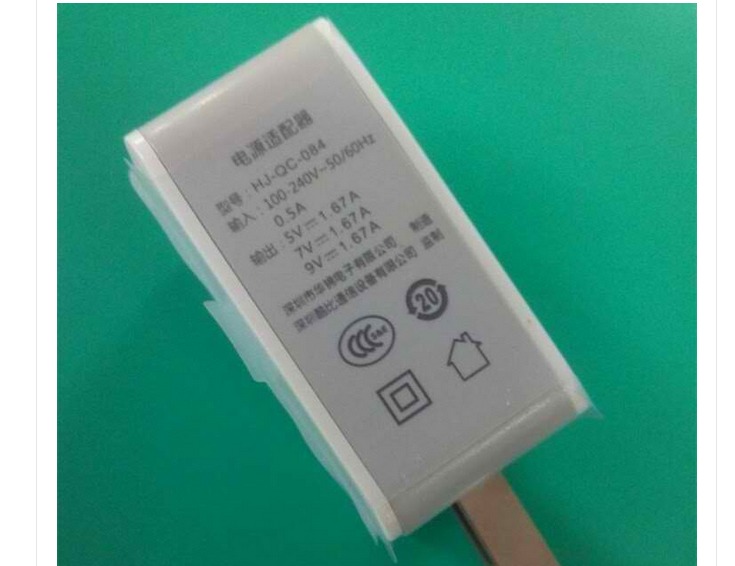 With battery problems still plaguing smartphones right now, despite all the advances in technology, everytime a new product, be it a phone case, an external battery, a power bank or a chip, comes out that will promise us better charging or battery life, then we pay attention. When Qualcomm came out with their Quick Charge 2.0 technology, then we got pretty excited. It will also pave the way for more competition in this area, and so now we have the MTK Pump Express Plus.
Okay, they might have chosen a better name for it (or maybe our mind is just dirty) but nevertheless, on paper, this technology seems pretty impressive. It has a charging output of 9V but it also provides for the 7V ones. It has been released for some charging technology platforms like the MT6595 or the MT6732. But the first smartphone that will be carrying the Pump Express tech would be the Koobee Halo 3, a mid-range device from a Chinese brand.
The model HF-QC-084 charger will be carrying the tech and it offers an input of 100-240V and an output charging voltage of 5V 1.67A(8035W), 7V 1.67A(11.69W), and 9V 1067A(15.3W). It will charge a smartphone from 0% to 75% in just 30 minutes if yo have a 2060 mobile battery, which makes it one of the fastest MTK phone chargers. And even if you charge it for just five minutes, it will give you a call time of up to 2 hours.
Aside from fast charging, the technology also offers port overload protection, system temperature protection, battery voltage protection, battery fuse protection and other features that will ensure comprehensive safety for your charger and the devices it powers. Let's see which tech companies will take up MTK Pump Express Plus in their offer of really fast charging technology.
VIA: Gizmo China