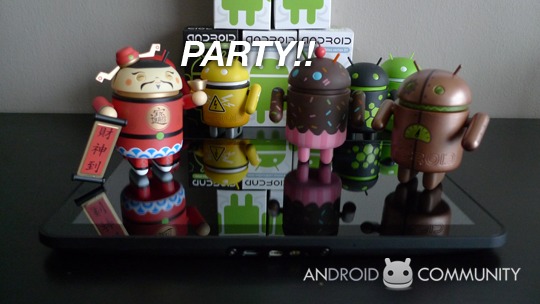 Will my XOOM be able to be upgraded to 4G LTE if it's rooted? That's the question being asked by owners of the brand new Motorola Android 3.0 Honeycomb tablet after a story flew around the net saying that the answer was no, no way! Our own Cory Gunther had reservations about the whole situation and what do you know? He was totally right to raise a few questions – today, according to Support Forums over at Motorola, rooting your device and even having any number of oddity on it won't void your ability to upgrade to LTE at all – with a couple stipulations, of course.
As it should be apparent, it'd be quite a bit of work for Verizon to be assure 4G LTE support for devices that they can't guarantee are in total working order – i.e. every rooted device that people have messed with in one way or another. On the other hand, what they're saying now is that if you've unlocked and rooted your device, all you've got to do is reset it to "original factory settings" and they, they being Verizon, will add 4G LTE support, no questions asked – just like a mafia meat market.
On the other hand, if you return your XOOM to Verizon for the upgrade in an unlocked state, Motorola will still attempt to complete the upgrade, but because it wont always be possible, they wont agree to certainly upgrade the software. No matter what, though, your device will be returned with a 4G LTE modem installed.
Great and super news! Below you'll find the official set of words from Matt (Forums Manager at Motorola) right here, courtesy of Motorola Support Forums :
42. Mar 4, 2011 6:27 PM (in response to camblue)
Rooting the Xoom – will this make it ineligible for 4G upgrade?
Hey hey! Check it out.
 
All  Motorola XOOM tablets on the Verizon Wireless network are eligible to  receive an upgrade to support 4G LTE. This includes those that have been  unlocked; however, those units must be submitted for upgrade with the  original factory software reinstalled and the device relocked in order  to receive the upgrade. 
 
For  devices that are returned unlocked, Motorola will attempt to complete  the upgrade, but may be unable to update the software. In these cases,  the device will be returned to the consumer with just the 4G LTE modem  installed.
 
More details on the process will be available closer to the upgrade availability.
For all sorts of additional information on the XOOM head over to our [Motorola XOOM] portal. Then of course we encourage you to take a part in our burgeoning XOOM Forum in the also relatively new tablets category. Talk and talk!