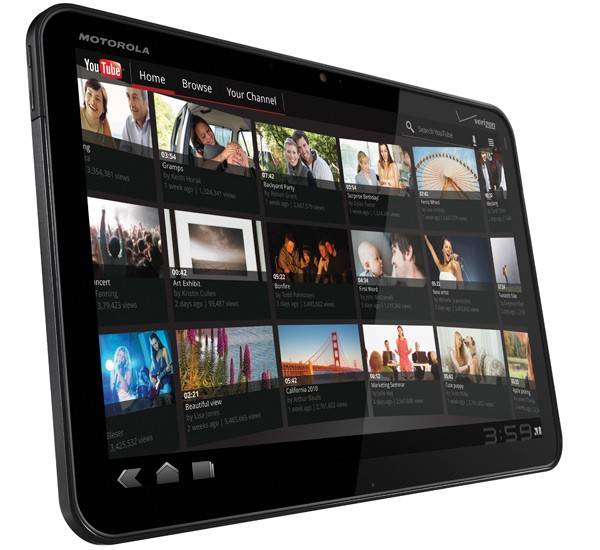 Early yesterday Apple was granted a preliminary injunction against Samsung and their Galaxy Tab 10.1 stopping future sales and marketing in the European Union. Samsung was quick to respond but the damage has already been done for now. Looking through the documents reveals that Samsung isn't the only one, and that Apple may in fact be going after Motorola next for the design of the Xoom.
Spotted by FOSS Patents' Florian Mueller, Apple's attack on Samsung over in Europe is also sparking their next move and Apple is looking to impose the same on Motorola over the Xoom. I guess anything that has a squarish rectangle-like design and is flat with a touchscreen apparently looks like the iPad and is worth suing over. No reports indicate exactly what Apple is planning in Europe but most likely they will seek the same injunction.
Motorola and Apple have been in more than a few lawsuit battles regarding patents, but not hardware. Just like the Galaxy Tab 10.1 lawsuit it appears Apple will be taking the design angle on this one. This would be the first time they've gone from phones and patents to tablets regarding Motorola. I'm sure we will be hearing plenty about Apple and their wrath over the coming days so stay tuned.
[device id=264]
[via FOSS Patents]