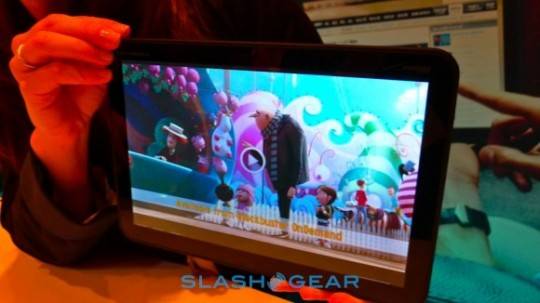 Any tech firm knows that there are some distinct advantages to be first to market in a new category or running a new and important OS or feature. The iPad certainly reaped the benefits of being the first tablet to the market and is still riding that wave.
At CES, hoards of tablets with Android 3.0 were being shown off and talked about and one of the coolest that we saw was the Motorola Xoom. We have previously heard that the Xoom 3G might slip to a March date for shipment. DigiTimes is now reporting that the Xoom might launch in February.
A February launch would be a good thing for fans waiting to get their hands on the Xoom and for Motorola since it would likely beat other Android 3.0 tablets to market by a month if it launches in February. DigiTimes reports that HTC, RIM, Samsung, and LG may need to wait until March and that Acer, Asus, and Toshiba may push back to April of May for launch of Android 3.0 tablets.