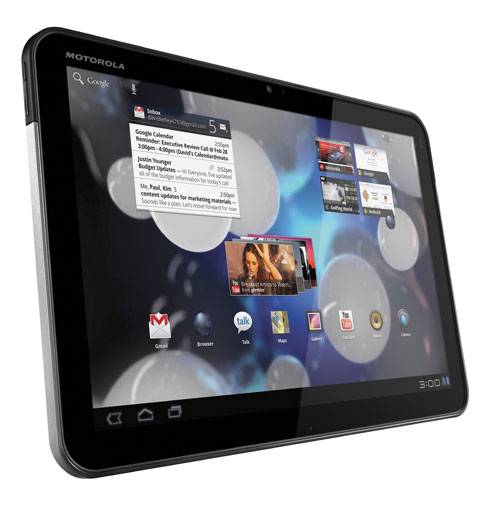 Motorola has announced at MWC 2011 that the Xoom tablet that has been anticipated in the US will be heading to Europe as well. The tablet will hit Europe starting in Q2 2011 and will run Android 3.0 Honeycomb. The tablet was first spied at CES 2011. The Xoom is packed with features that should add up to a very powerful tablet.
The machine uses a 1GHz dual-core processor and has a 10.1-inch screen. That screen has HD resolution of 1280 x 800. The Xoom also has HDMI output and has a 5MP rear camera for 720p video recording, a 2MP front camera, and a lot more.
The tablet has up to 10 hours of video playback per charge and has integrated speakers for listening to music and video. The tablet also has an integrated gyroscope, barometer, e-compass, accelerometer, and adaptive lighting. European pricing is unknown at this time.