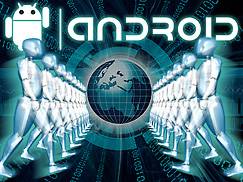 Both the iPhone and the Blackberry line of smartphones have robust security features that make them appealing to corporations that need to be able to manage devices closely. The Android OS lacks the robust security that many enterprise customers want to see before they adopt a device.
Android has some security, but InfoWorld reports that the level of security currently in play on Android isn't enough for the device to be trusted. Motorola Mobility is taking advantage of a startup that it purchased called 3LM.
3LM is an enterprise security and management tool development firm. Motorola plans to create APIs that Android is missing to control security and management capability at the OS level. That way the Android device will be manageable via policies and mobile device management tool like the other smartphones. Presumably, only Motorola devices would have the security features making corporations looking at Android devices for workers more likely to come to Motorola devices.