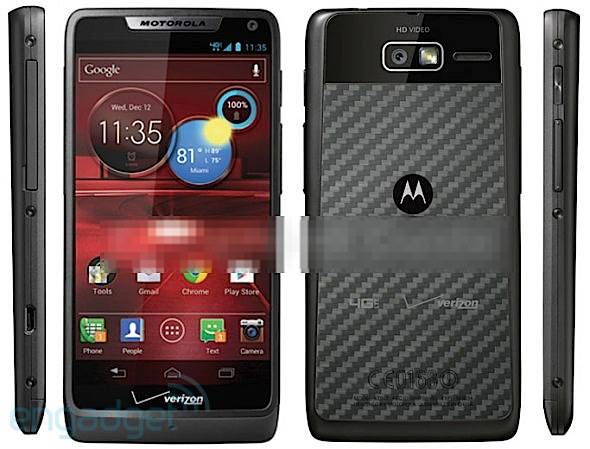 We've been chasing details on the Motorola XT907 for a couple of months now, but now we have a substantial amount of information on the phone. Engadget has posted a full list of specs and an image of the elusive device, saying that it will be dubbed the Motorola RAZR M 4G LTE when it launches at Verizon. As you can see from the image below, the phone looks pretty sleek, but will it have the power under the hood to deliver the goods? Read on to find out.
The RAZR M will come equipped with a 4.3-inch qHD Super AMOLED screen, and will be running Android 4.0 Ice Cream Sandwich out of the box. It only comes with room for 8GB of internal storage, but you can expand on that through the use of MicroSD cards – the RAZR M's MicroSD slot supports up to 32GB. There's also 1GB of RAM on board, and judging from the pictures, it would seem that the RAZR M lacks any kind of actual face buttons, with Motorola instead opting to go for touch buttons.
A dual-core MSM8960 Snapdragon S4 processor will be running the show, with an 8-megapixel camera being placed on the back of the device and a 3-megapixel one on the front. That rear-facing camera is capable of recording in 720p. We've got NFC and (obviously) 4G LTE capabilities with this bad boy, and the front is outfitted with Gorilla Glass 2 while the phone sports the same Kevlar backing that is becoming more and more common on Motorola phones.
So, while we won't see it burning up benchmarks, it does seem like a solid handset. It's pretty sleek looking too, which is always nice. There aren't any release or pricing details for this phone yet, but we've heard in the past that it will be arriving at Verizon for $149 (with a two-year contract) sometime next month. Stay tuned, because we'll have more information on the RAZR M once Motorola and Verizon dish it out.