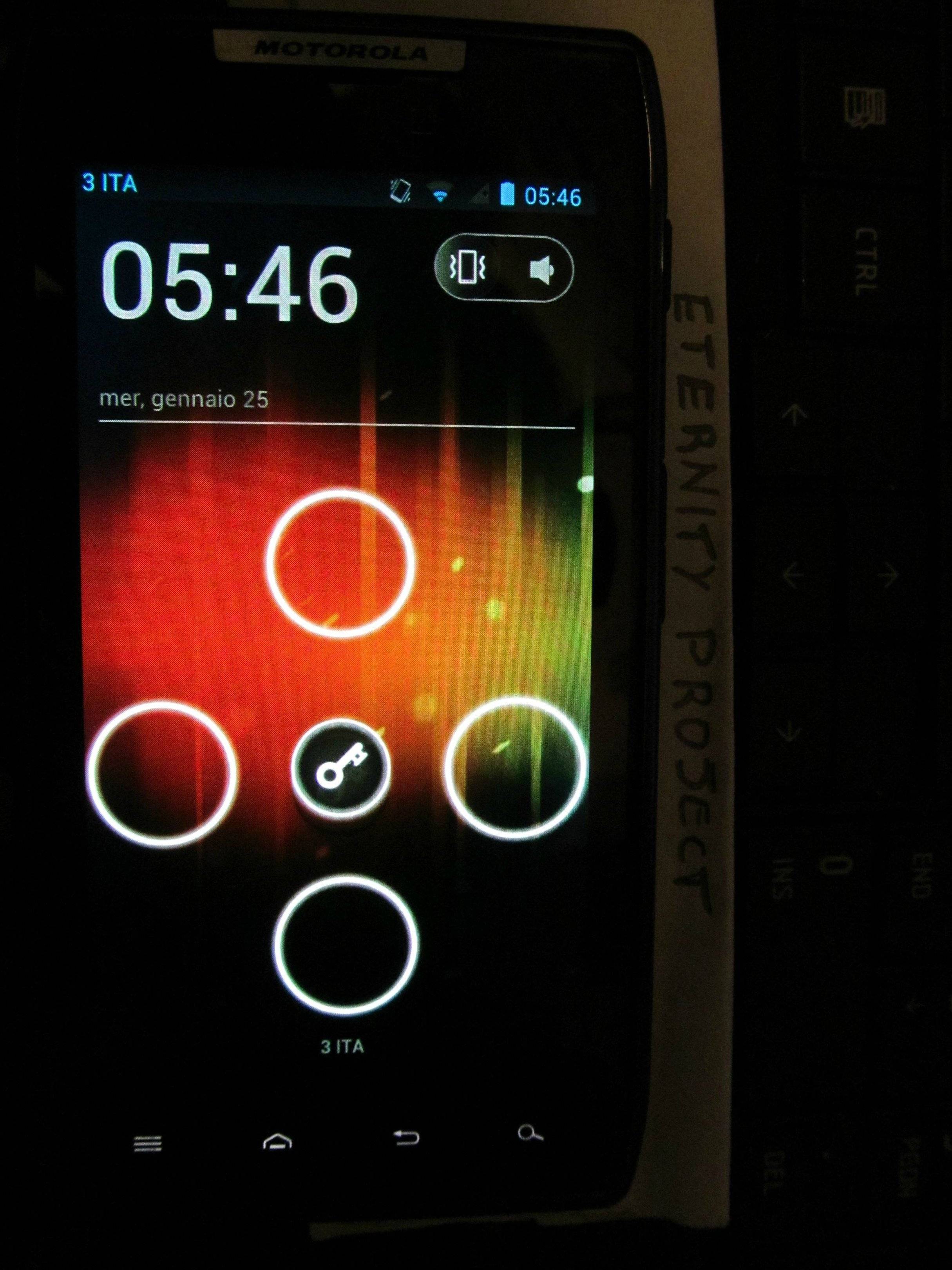 Look what we have here folks. It appears a build of Android 4.0 Ice Cream Sandwich for the recently released Motorola RAZR has leaked to the interwebs. I'll start by saying this is not for the DROID RAZR, and only for the GSM RAZR worldwide but it's a good sign indeed. With Moto's Blur UI barely noticeable I'm a little excited I must admit.
Motorola promised many of their phones would quickly receive updates to ICS in 2012 and the RAZR was definetaly on the list. With this leak coming out we can hopefully see some ports of it soon. This appears to be a pretty early build because we have hardly any of Motorola's Blur UI present. Some of their icons and a new lockscreen to name a few. Hopefully this is their new approach with nudges from Google to keep things simple but that is doubtful. Some of the icons are in-line with BLUR while the browser icon is the stock ICS, so things look pretty alpha and in early stages.
The new lockscreen looks quite nice and I'm liking it already. I have a feeling this will all see dramatic changes before final release — most likely for the worst but we can hope for the best right? For now this leak is only for the international GSM version and will not work with the Verizon DROID RAZR, but hopefully it will see its own leak soon. More details and pictures can be found at the via below.
[via Droid-Life]