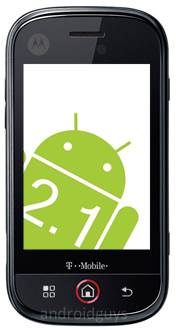 Motorola is currently in the process of asking members of it's forums to keep a look out for websites offering up modded Cliq 2.1 ROMs. In an effort to insure Cliq users only get the official release to avoid problems down the road.
You all are a great set of eyes and ears. We would prefer that our customers only get the upgrade file from us to ensure that they are installing the correct software. Please help us out by sharing links from around the net where you have seen people re-post the 2.1.5 upgrade file or Mod community files that may mimic the official upgrade provided by Motorola. People may be eager to download the file without knowing what effect it may have. Certainly there are some that accept the risk but we must protect those who don't know any better.
This is a pretty bold move on Motorola's part. Although they have not been too focused on the Cliq – first delaying the 2.1 update 2 quarters, and now pulling unofficial ROMs. So much for software openness.
[Via AndroidGuys]