It was hinted at earlier this morning, and now the Motorola Photon Q is official. It's 4.3-inch device with a slide out QWERTY keyboard, featuring a qHD ColorBoost display. Best of all, the phone will have LTE connectivity onboard, so you'll be able to bang out those emails while sucking down lightning fast 4G speeds. Other specs for the phone include a 1.5Ghz dual-core processor, 1GB of RAM, an eight megapixel camera with 1080p video recording, and a front-facing "HD" camera.
Motorola has also thrown the latest version of Android, Ice Cream Sandwich, on the phone too. The company has pared back its skin with Android 4.0, so you'll be looking at a cleaner experience compared to TouchWiz or Sense 4.0. 8GB of storage will come as standard with the device, and there's a microSD card slot for an additional 32GB of space. NFC capabilities are also onboard, as is Bluetooth 4.0 and WiFi b/g/n.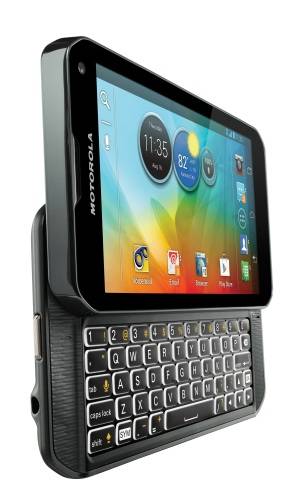 The Now Network's LTE service is limited right now, but the phone will be able to get in on the action in 15 cities. Baltimore, MD, Gainesville, GA, Manhattan/Junction City, KS, and Sherman-Denison, TX will all be live by Labor Day as well. Unfortunately there's no firm pricing or availability for the Motorola Photon Q, but the company says those details should become available within the next few days.