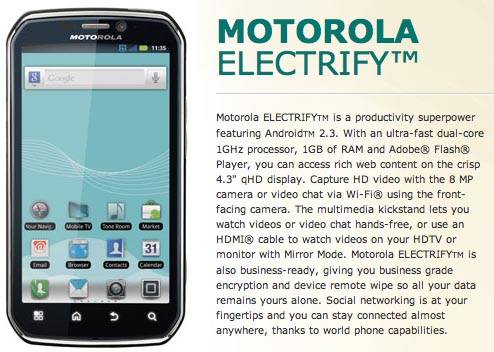 Well folks, it looks like U.S. Cellular users can look forward to an excellent phone coming as soon as this month. Better known as the Motorola Photon 4G the name will instead be the Electrify and goes right in line with previous statements from US Cellular regarding an upcoming 4.3″ device from Motorola. It looks like they've had this dual-core powerhouse planned for a while.
US Cellular is aiming to keep up with the big guys in mobile and have said they have even more Android phones coming soon. With the Motorola Electrify you get a top tier Android devices running with a NVIDIA Tegra 2 dual-core 1.0 Ghz CPU, 1GB RAM, a 4.3″ qHD 540 x 960 display, 16GB internal storage and a beefy 8MP camera on the rear with dual LED flash. We also are happy to mention the kickstand since everyone loved that on the EVO and Thunderbolt.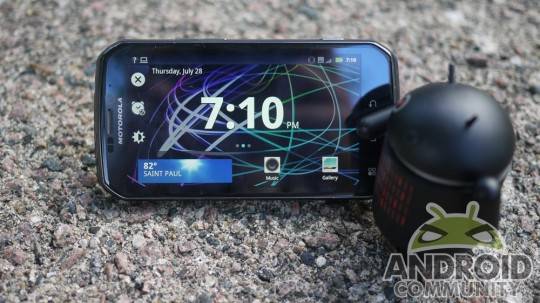 With US Cellular making it official today we can expect to see the Motorola Electrify within the next few weeks to line up with the "coming this month" statement. With a kickstand, HDMI-Out, and Android 2.3.4 Gingerbread what else do you need? It will be offered for just $199 with a new 2-year contract per the usual rules but sadly that is after a $100 mail in rebate. Don't we all love rebates? With no official date set yet it should be here shortly so those on US Cellular don't have to wait long so stay tuned.
[device id=648]