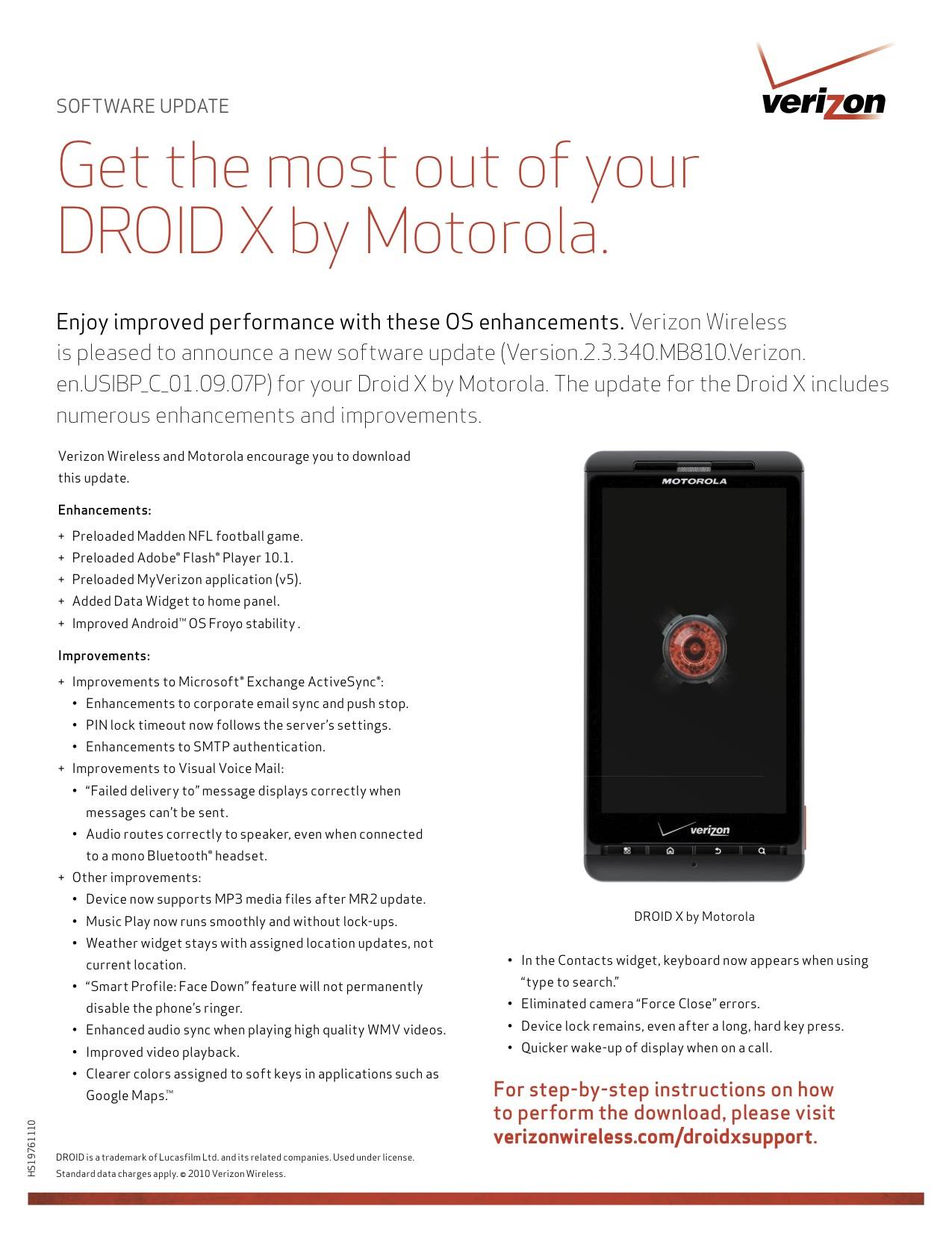 Today is sure the day of updates, and although they may not be to 2.3 (that's coming later) we are sure seeing quite a bit of general updates being released. Following the trend, the Motorola DROID X has just been updated to 2.3.340 bringing in some new enhancements and improvements.
One of the biggest features of this update is that Madden 2011, which appears to be a DROID X exclusive, will be coming preloaded. However, it seems that it might not be the full version of the game and only a trial, but for those who have been waiting, even a little bit is enough for now.
Also included is improved Android 2.2 stability, Enhanced Microsoft Exchange ActiveSync, Visual Voice Mail, and other bugs and issues have been fixed. For the rest of the changes you can check out the support page here.
Note:Although the update is listed as 2.3.340, it is not Android 2.3 and just a system version.