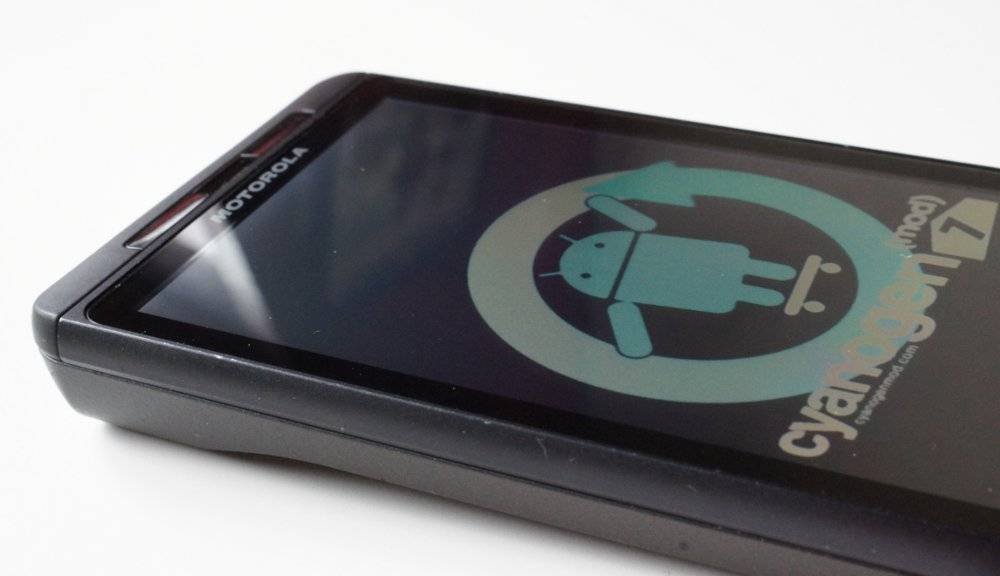 Well guys, it's finally here. You can now happily get some of that amazingly tasty Android 2.3 Gingerbread and CyanogenMod 7 on the Droid X thanks to the work of none other than the amazing group of developers we have in this Android world. The main man behind this is @cvpcs and you can follow him on Twitter for news and updates as things progress. Obviously this is a BETA and is still a work in progress but this is exciting news and a big step against Motorola's bootloader issues.
You guys are probably all pretty familiar with CyanogenMod but if not just click that link. They are essentially the top dogs when it comes to customizing your Android phone. Devices like the Motorola Droid X, the Droid Milestone and the recently released Motorola Atrix have all been locked down extremely tight and something like CM7 on any of those devices has been all but impossible until now.
They are using a trick I'm not to familiar with called 2nd-init and you can read more about that here. For now I'll just stop talking and direct you to all the instructions and links to get CM7 on your very own Droid X. I'd try to explain but it is a pretty involved process and only for those that truly know what they are doing or you very well could brick your Droid X.
Download CM7 Beta for Droid X
The suggested instructions are this first link, but cvpcs also mentions you can follow these instructions.
[via DroidLife]