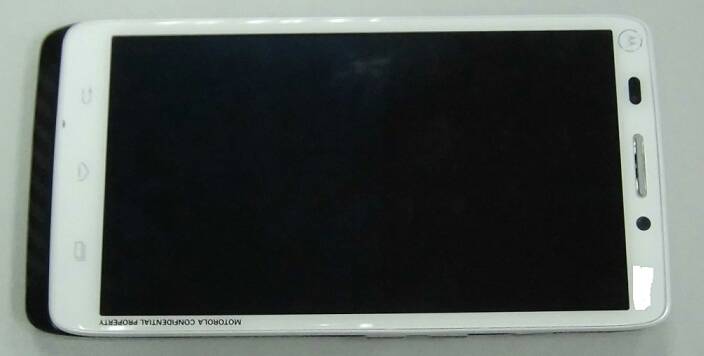 Earlier this week the first press images appeared of Motorola's upcoming DROID MAXX, but today we have something even better. An actual look at the hardware of the DROID ULTRA. Leaked over on XDA we're potentially looking at the Verizon-bound DROID ULTRA in white, and the phone shows no signs of Google's influence, to say the least.
There is absolutely zero details to go along with the leak, but hopefully more will be coming. A random 1-post user over on XDA revealed the photo, so we're stuck waiting for more. Right out the gate we see Motorola has changed their mind from last year, and they've returned to capacitive touch hardware buttons. Which has us confused.
Recently Motorola moved away from hardware capacitive touch buttons to on-screen buttons, then the latest Jelly Bean update for the DROID RAZR, RAZR HD, and RAZR MAXX HD all saw Motorola change the design to stock Android too. This means the actual look of the back, home, and menu button looked how we see above, originally (which is the old design) and after the latest update changed to look just as Google offers with stock Android on a Nexus.
This leak leads us to believe Motorola changed their mind on both aspects. Which is odd to say the least considering many though they were slowly headed into a more Google-inspired design. One idea is their DROID phones for Verizon will be capacitive with the old design, and the Moto X (above) will be on-screen buttons with the stock look. To differentiate Verizon's Moto phones from the rest of the pack.
That aside the design is similar to previous RAZR HD models, but is all white on the front. The bezel is fairly thin, but not as thin as the RAZR M, so that's a bummer. We're not sure what Motorola is doing here, and we're just as confused as they appear to be. In the meantime we'll be waiting for more leaks, and will update the minute we know more.
SOURCE: XDA — Thanks to everyone who sent this in!