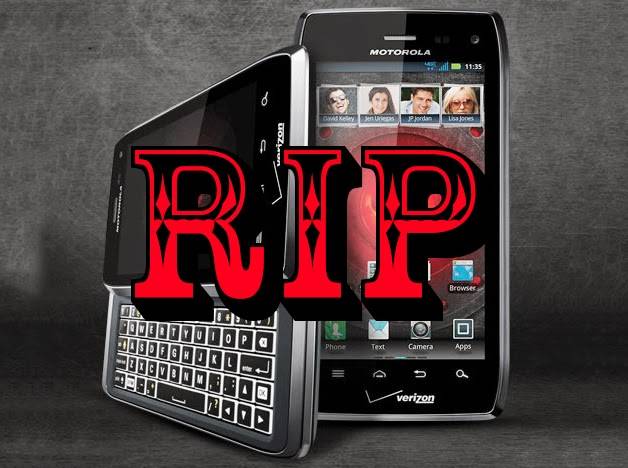 The Motorola DROID is a friend that I'll never forget. Hailed as one of the best Android smartphones back in the day, and one that truly helped put Android on the mobile map. The last Motorola DROID slider was launched back in February of last year. The DROID 4, and today I found myself wondering if we'd ever see a DROID 5. If we did, would you buy it?
The Motorola DROID 4 was finally a smartphone with a hardware QWERTY keyboard that had top-tier specs. It's crazy to think just last February it was the first Moto slider with both a dual-core processor and 4G LTE speeds, and it didn't even have an HD display. Fast forward to 2013 and we have quad-core smartphones with 1080p displays and beyond. The slider is in need of a serious upgrade.
The DROID 4 was fatter than the 3 before it thanks to 4G LTE, a qHD display, bigger battery, and a 5-row LED backlit keyboard. It was a pretty impressive device, even though many don't like keyboards. So today we found ourselves questioning if the Motorola DROID that started it all was finally dead. Is it time for the DROID QWERTY to RIP?
With the way things are shaping up at Motorola now that Google is in charge, we don't see a smartphone with a dedicated hardware keyboard ever coming out of that camp again. But if one did, would you buy it? Imagine a Motorola DROID 5 with a 4.5-inch (or bigger) 1080p HD display, a Qualcomm Snapdragon 800 quad-core processor with 2GB of RAM speeding along at 2.3 GHz, a 13 megapixel camera, and of course a QWERTY hardware keyboard sliding out from underneath.
The DROID 5 would probably be running nearly stock Android 4.3 Jelly Bean too, so that would be a major plus. The Motorola DROID 4 was updated to Jelly Bean back in March, Android 4.1 Jelly Bean that is, and likely won't see anything further aside from some incremental updates.
While Verizon is busy with the DROID RAZR and upcoming DROID ULTRA, Google has the rest of the team working on the Moto X. We know there's still a few DROID keyboard lovers out there, and would love to hear your thoughts.