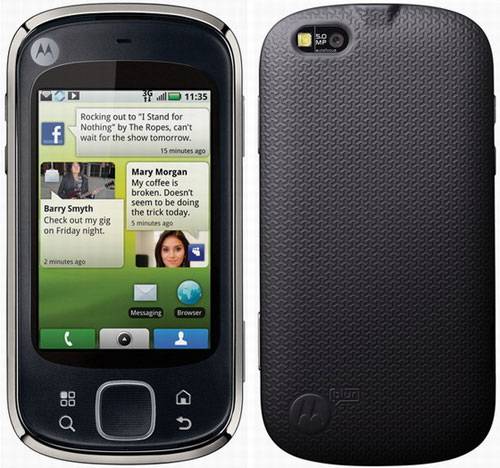 If you own an Motorola CLIQ XT and you have been counting the days until the much anticipated Android 2.1 update landed of the phone we have some really bad news for you. Prepare to have your Friday ruined. Motorola has announced on its official forums that the update isn't coming.
According to a Motorola forums manager called Matt, the company has decided that the CLIQ XT will stay on Android 1.5. The official statement reads, "After comprehensive testing of the Android 2.1 upgrade for the CLIQ XT, we have concluded that this device will remain on Android 1.5. We realize many of you were anxiously awaiting this upgrade, but we aim to deliver software upgrades only when it will provide a better customer experience."
The reason Motorola has only now come out and said the update isn't coming was due to the need to coordinate with T-Mobile and call center agents to alert them of the decision. I would imagine there was a good bit of deciding what to do when angry owners started to call in and demand refunds.