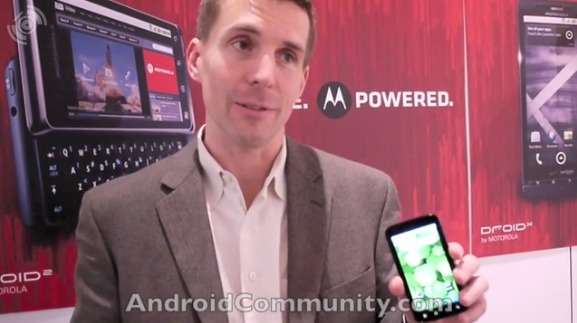 The Motorola Atrix has been officially announced to the world. Being one of the only "jaw dropping" devices at this year's CES it's an incredibly innovative device.
Being touted as "The Worlds Most Powerful Smartphone," the device will allow the user to dock into both a larger display and laptop case, and with it's full onboard RAM, it definitely has the power to be a true laptop/desktop/tablet replacement. Once docked the user will presented with the Motorola WebTop UI and we went hands-on with both the device and its laptop dock.
The device is proving to be very impressive. From what we saw, it not only is impressive software wise, the hardware on the device is top-notch.
[vms 7798bc7e9d9db83c612a]