Amazon Prime members enjoy a lot of benefits already, like free fast shipping (for eligible products), streaming of movies and music, access to unlimited books, etc. But another major thing that subscribers can enjoy, especially if they love shopping online, is exclusive deals from partner brands. If you're on the lookout for a new smartphone, the Amazon Prime Exclusive Club is welcoming the Moto G6 into its digital doors. Not only do you get a new device at a discounted price, but you also get Amazon-exclusive deals.
But first, let's explore what the Moto G6 brings to consumers. It has a 5.7-inch Full HD+ Max Vision display and it has the 18:9 ratio which a lot of people seem to love now. It is powered by the Qualcomm Snapdragon 1.8 GHz octa-core processor and has 3GB of RAM and 32GB of internal storage which you can expand to 128GB through a micro SD card. For mobile photography buffs, the good news is that it has dual rear 5MP and 12MP cameras and and 8MP front-facing camera with LED flash. It has a 3000 mAh battery but comes with a TurboPower charger so you can get "hours of battery life" with just a few minutes of charging. It already runs on Android Oreo 8.0 (not 8.1 though) so you know it will eventually be upgraded to Android 9 when it eventually comes out.
So what makes the Prime Exclusive Moto G6 different from the original? First of all, you can get it at a slightly discounted rate of $234.99, which is just $10 cheaper from its SRP of $249.99. It is also pre-loaded with popular Amazon apps, including access to tv shows and videos with Prime Video, millions of songs and playlists with Prime Music, unlimited storage with Prime Photos, and of course the Amazon shopping app. And when you shop from that app, you of course get free two-day shipping since you're a Prime member anyway.
You will also have the option to make Alexa your default digital assistant app, if you much prefer Amazon's own rather than the Google Assistant that most Android phones now have. Just double press the power button after unlocking your phone and you can let Alexa do her magic with over a million skills at your fingertips, or rather, your voice. This includes asking her to play music, give you news updates, give you the weather forecast, read your emails back to you, etc. The battle to become the default digital assistant is heating up since Amazon is actually trying to hit Google where it hurts the most: Android smartphones.
As always, Amazon doesn't really give you a timeframe as to when a promo will end. But since this is a Prime Exclusive deal, it might just be there for Prime members to access until their stock run out. Did the Moto G6 become more attractive to you when added to the Amazon Prime Exclusive club? Or will you take a pass and wait for a new, better device?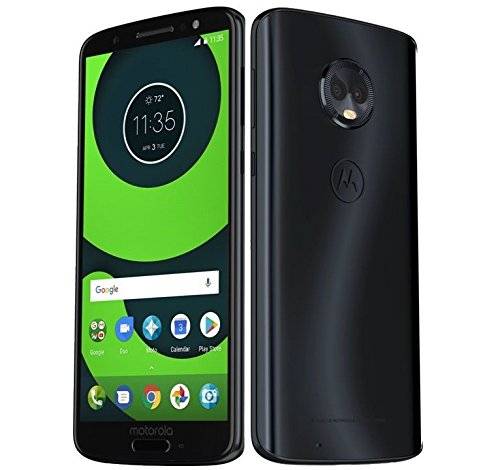 SOURCE: Amazon