Flagships get all of the hype, but mid-range phones are far more attainable for the masses – and setting a price limit on your handset no longer means having to settle for second-best. Unless you're chasing cutting edge display technology or lightning-fast processor speeds, phones like the Moto G4 Plus prove that sometimes the only advantage to spending more money is getting to enjoy a few months worth of bragging rights before the next new thing comes along.
As it turns out, the Moto G4 Plus is a really good phone at an easy-to-stomach price – and if you're looking to save a little more cash, then you can opt for the also-good standard Moto G4 (not reviewed here, but definitely worth a look, with the primary differences being camera, storage, and access security).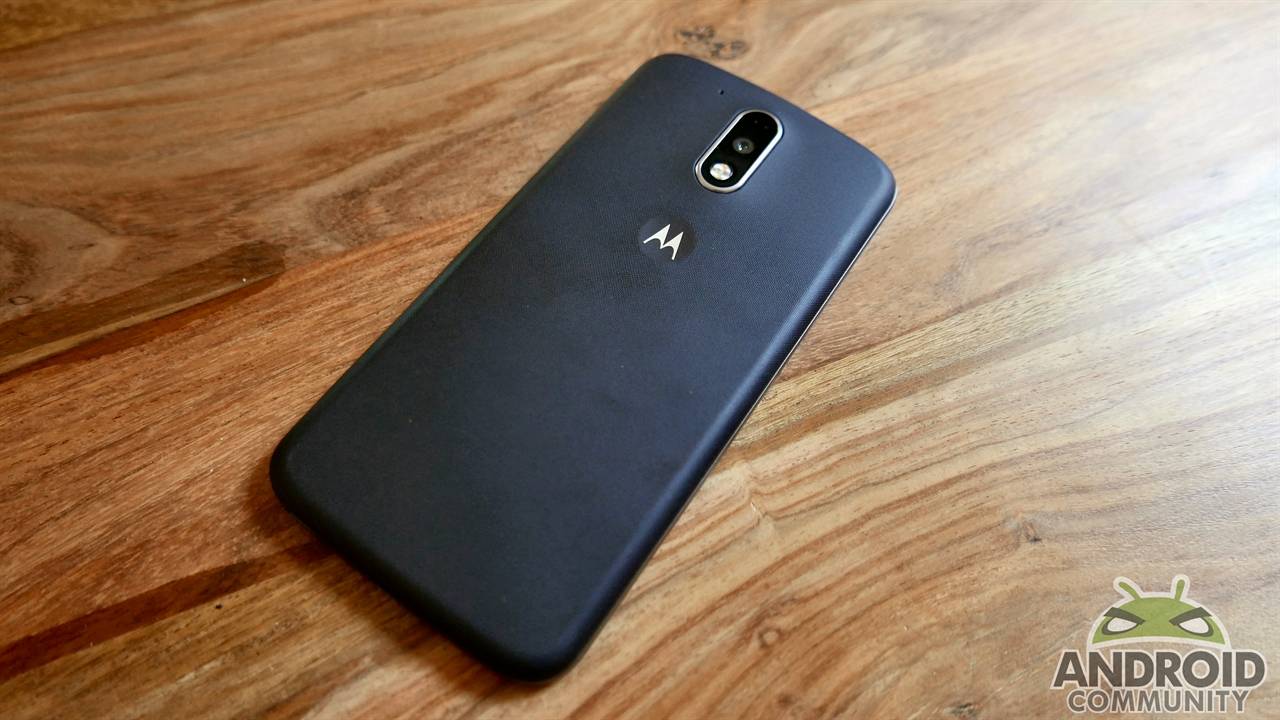 If numbers are where you turn first when buying a device, then the G4 Plus certainly doesn't disappoint. The phone features a Snapdragon 617 octa-core processor, the choice between 16 GB of storage paired with 2 GB of RAM or 64 GB matched with 4GB of RAM, and two good cameras (16 MP rear / 5 MP front). You also get to gaze at the G4 Plus through a 1080p full HD screen that measures 5.5 inches, and the battery is rated at a healthy 3,000 mAh.
Design more your thing? In that case, the Moto G4 Plus is a bit of a mixed bag. The big screen looks great, but it's wrapped in a fairly mundane grey and black resin body, which means it doesn't stand out all that much from other phones of its ilk. That being said, it feels quite solid in your hand, and certainly not cheap by any standards (helped in part by the textured body). The rear panel features a little dimple for you to rest a finger but the fingerprint sensor is actually on the front face of the device, which means you're going to be using your thumb rather than your pointer to unlock the G4 Plus.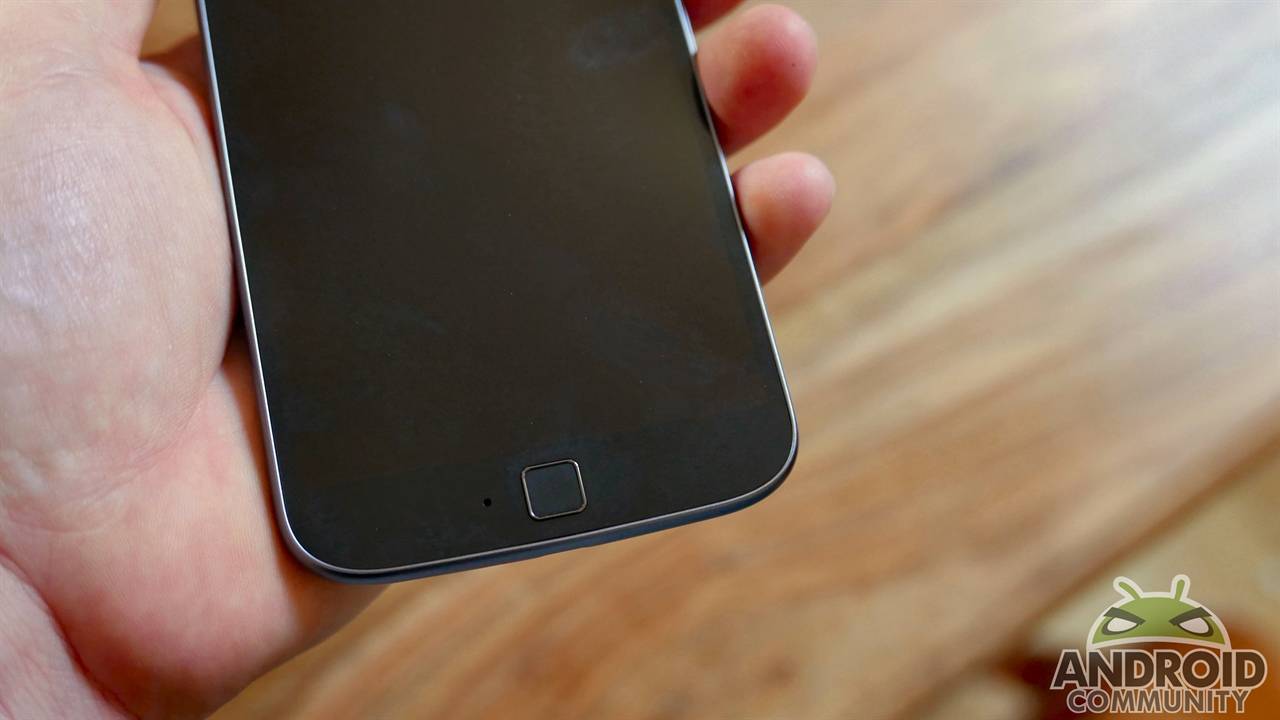 You can remove the rear panel to get at the microSD slot or swap out your SIM card, but you won't be changing the battery, as it is permanently installed. Being able to take the phone apart also means you can't expect it to be completely waterproof, with Motorola designing the G4 Plus to be 'resistant' rather than dunk-safe. For most people that will be just fine, so as long as you remember to end your call before stepping in the shower it probably won't be an issue for you.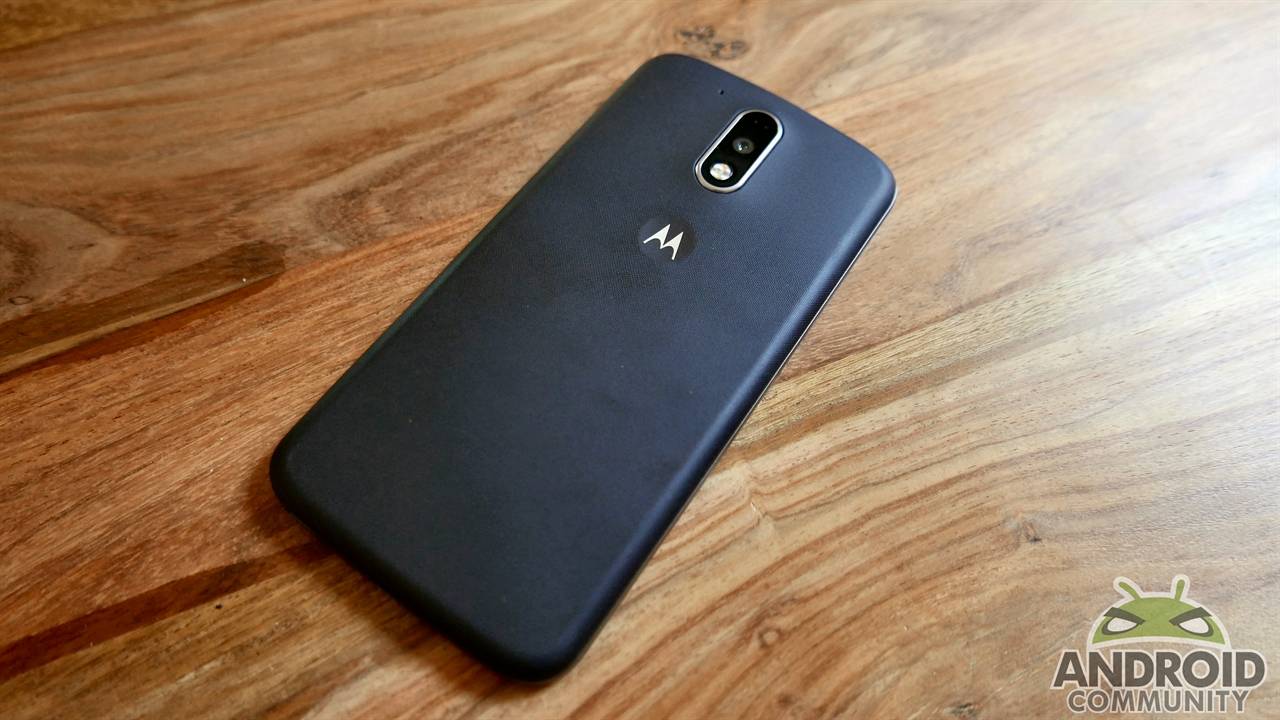 What might be somewhat of a problem is the additional heft brought on by the big screen. The 5.5-inch display is a delight to look at, even if it is LCD and not super-fancy AMOLED, and graphics are sharp and colors vibrant at almost every angle. However, the extra half an inch makes the phone a little harder to grip if you're like me and have small hands. It's not unwieldy, but if you're coming from a device like the Nexus 5X you'll definitely be more aware of the Moto G Plus as you're using it – and one-thumb interactions with far-side icons could be somewhat of a challenge.
I already mentioned the Moto G4 Plus' camera specs, but it's also worth discussing how it performs in the real world. With an f/2.0 aperture it's solid enough for a variety of lighting conditions, although you won't escape at least a whisper of noise in darker environments. The autofocus is excellent and the camera app is quick – no waiting around for the software to figure things out with the risk of potentially missing the shot you wanted to take. You can also launch the camera simply by twisting the phone in your hand, which is useful when you need a rapid shot but don't have time to unlock and hit the shutter (and a similar quick-gestures are available for the built-in flashlight app and for turning on the phone's 'do not disturb' functionality).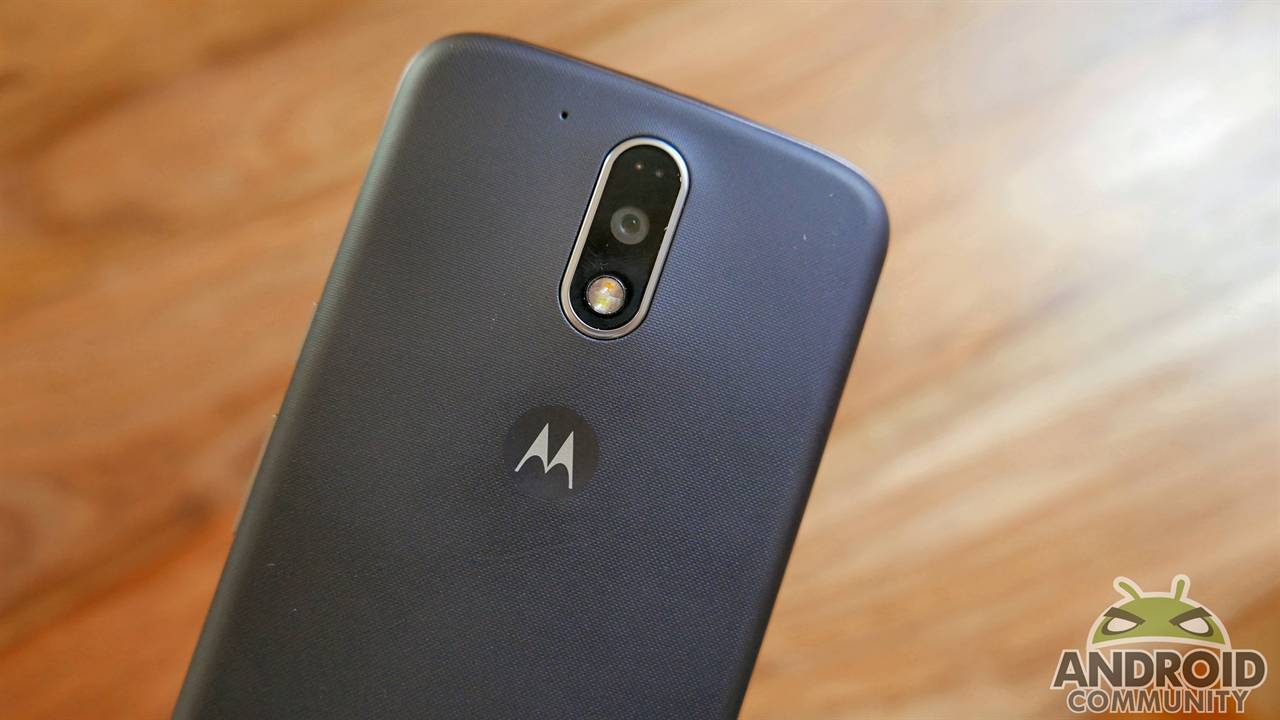 Rounding out the Moto G4 Plus' appealing list of attributes is its speedy character when editing photos, browsing the web, or moving from one app to the next. Yes, the Snapdragon 617 will bog down under heavy demand from certain games, but other than that the device is transparent in how it juggles the processing needs of your various running tasks. It helps that bloatware has been kept to a minimum, and fans of pure Android will be pleased to note that Motorola hasn't added too many unnecessary bells or whistles to the G4 Plus OS. The Moto Display feature that helps you customize what notifications you see on the lock screen is still present, although it's becoming somewhat supplanted by similar stock behavior built into recent versions of Android.
You can also count on a day or more of battery life in normal usage, with a very, very long stand-by time from the 3,000 mAh unit. Motorola has also offers the TurboPower charger for the phone, which claims it can boost you from empty to half full in about 30 minutes. I found I was getting about 10 percent every ten minutes when using the larger TurboPower (aka Qualcomm QuickCharge under a different name) wall wart.
It's hard to find a reason to recommend against the Moto G4 Plus if you're looking for a do-everything phone for less than $300. You could even snag the $250 16 GB version and add your own storage through the SD card if you really wanted to stretch your budget, and you'd still get everything listed above minus 2GB of RAM (and pay a mere $50 to upgrade the previously-mentioned features over the base Moto G4). That's a really good deal for an unlocked from the factory phone that will do everything you ask it to.