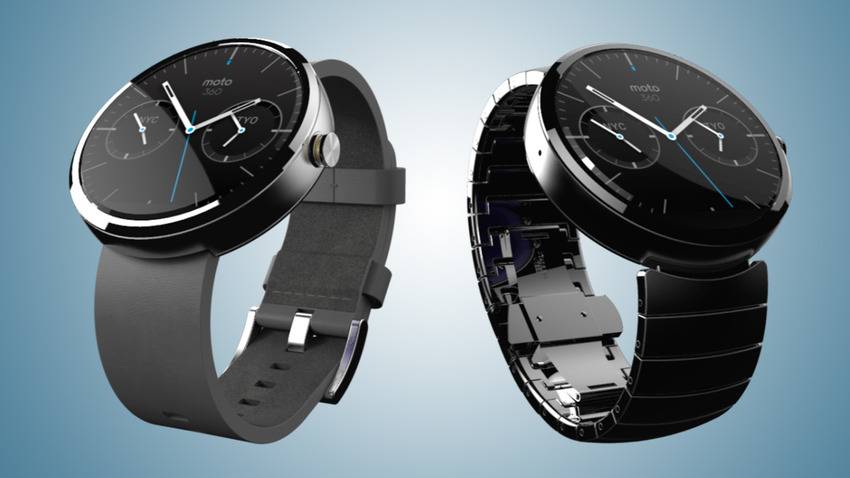 Motorola's Android Wear device, the Moto 360, is priming up to be the pick of the bunch. It has always been the more eye-catching one with its techno-traditional circular approach to Android wear, the only one as of now to pick this format. Now, from TechCrunch's hands-on video we also see that Motorola has incorporated an ambient light sensor, totally logical now that we've seen it.
There has been no mention at all of this feature in the product's visible marketing materials – or at least, we don't remember hearing about it. Strange that the device's marketing team would fail to hype up what looks now to be a very important feature of Motorola's first Android Wear device. Look at the video below for the hands-on.
At the 1:50 mark of the video, the reviewer mentions the ambient light sensor. The feature could be a huge factor in the battery life of the Moto 360, and it could put the device's usage time at the top or near the top because of this. For those unfamiliar to the feature, the sensor could be used to automatically adjust the display brightness of the device depending on the ambient light available in the environment where the user is.
The Moto 360 as of the moment seems to be just a tad bit more sophisticated in its product design than the other Android Wear devices being bandied around the internet by other manufacturers. If the competition doesn't watch it, and if Motorola actually decides to bring the Moto 360's pricing to a very justifiable level, it might just run away with the competition.
VIA: 9to5oogle, TechCrunch's video