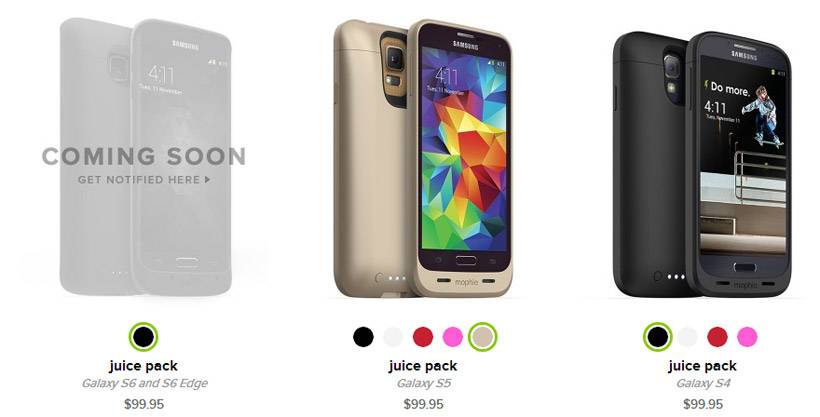 Mophie has been making battery cases for smartphones for years. One of the lines that Mophie has always supported are the Galaxy smartphones from Samsung. With the new Galaxy S6 and S6 Edge devices having debuted this week, Mophie has also rolled out the Juice Pack battery case for the new Samsung smartphones.
Mophie has announced that it will have the Juice Pack for both the Galaxy S6 and the S6 Edge smartphones. The new battery cases were unveiled at MWC this week. With the battery cases installed on the new Samsung phones, the user will get 100% extra battery life.
That means your smartphone will last twice as long away from an outlet. Inside the Juice Pack for the Samsung devices is a 3300 mAh battery. In addition to power, the case also offers edge-to-edge protection to prevent breakage from minor drops and bumps.
Mophie is part of the Samsung SMAPP program and will be the only battery case available for the new Samsung smartphones at launch. The case will sell for $99.95 for either of the Galaxy S6 devices and will be available at launch of the smartphones.
SOURCE: Mophie