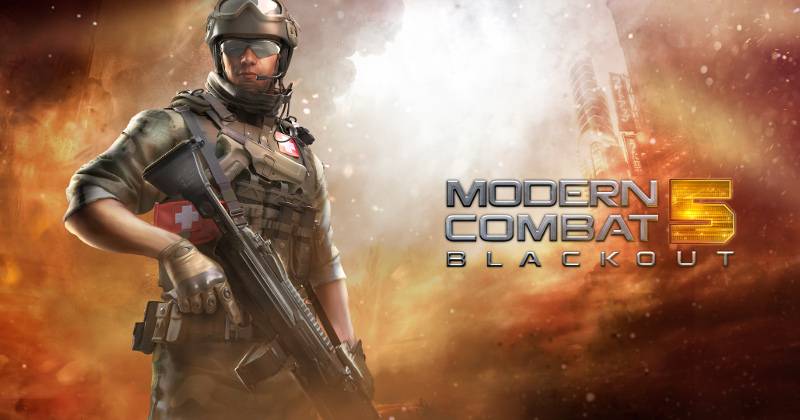 Gameloft has a pretty big update for Modern Combat 5 fans and calling it a game changer would be quite the understatement. This massive update doesn't just bring new content that you may eventually forget about, it actually adds a new Soldier class, one that is actually less oriented towards combat. It also adds support for common controllers. But more than that, you're probably more interested to hear that the Gameloft is making Modern Combat 5 absolutely free to play. Of course, it's not getting rid of the IAPs.
It's not really new to see some games turning freemium after quite a few months in the market. Modern Combat 5 isn't actually new as a baby, having been launched mid 2014. That said, previous Modern Combat installments still retain their paid versions, so it's definitely a welcome change. But if you're one of those who purchased the game before, don't worry about feeling cheated. You're a Veteran now, which means you'll have unlimited energy all throughout, an exclusive kill sign and camouflage, and 200 worth of credits.
As for the new class, Modern Combat 5 now adds a Support character but don't think wimpy cleric, because this guy still packs a punch. Yes, you do have a Heal skill which will turn a health box into an area of effect, or a Purge that will diminish debuff durations. But you also have things like Solid Grip where your stability increases the more you shoot. Or Endurance, which gives you increased movement when using your special weapon. That special weapon is the new Light Machine Gun (LMG) made especially for Support Soldiers.
Other new changes include a "capture the zone" multiplayer mode and support for controllers. Gameloft has also increased the number of servers in key geographical locations to decrease the pain of lag. The update to Modern Combat 5, which will make it free to download and play, will be rolling out soon to Google Play Store. In the meantime, enjoy this specially made dev diary.
Download: Modern Combat 5 on Google Play Store