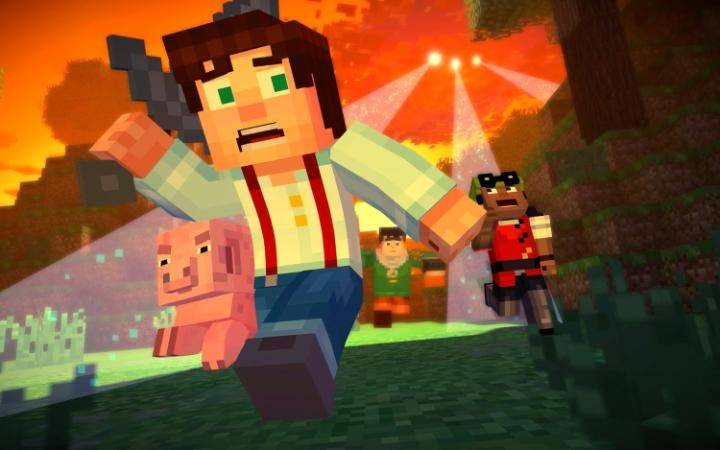 The Minecraft fever hasn't really died down and the arrival of the Story Mode from critically acclaimed game makers Telltale Games has fanned the flame even more. Now they have released the fourth episode of the series entitled A Block and a Hard Place, and while it is the penultimate episode, it is actually the last chapter in the Wither Storm saga. This comes just a few weeks after the third episode was released.
Episode 4 continues the story of Jesse, which can be either a boy or a girl, depending on what you prefer to play at the moment, and his/her friends as they traverse through the Farlands in order to find the Order of the Stone which is the only hope to save the blocky world from oblivion. Voice talents still include Patton Oswalt as male Jesse, Catherine Taber as female Jesse, and others like Ashley Johnson, Brian Posehn, etc.
This is the final chapter in this saga, and a whole new storyline will start with Episode 5 called Order Up. Telltale Games is saying that this will be something unexpected although those who will play Episode 4 will probably have an idea what the new story arc will be. But the entire game story series is only 5 episodes, so we don't really know now if they will be extending the series or starting a new one.
You can download Minecraft: Story Mode Episode 4 from the Google Play Store. As a holiday treat, you can buy the other episodes for just $0.10 as in-app purchases.