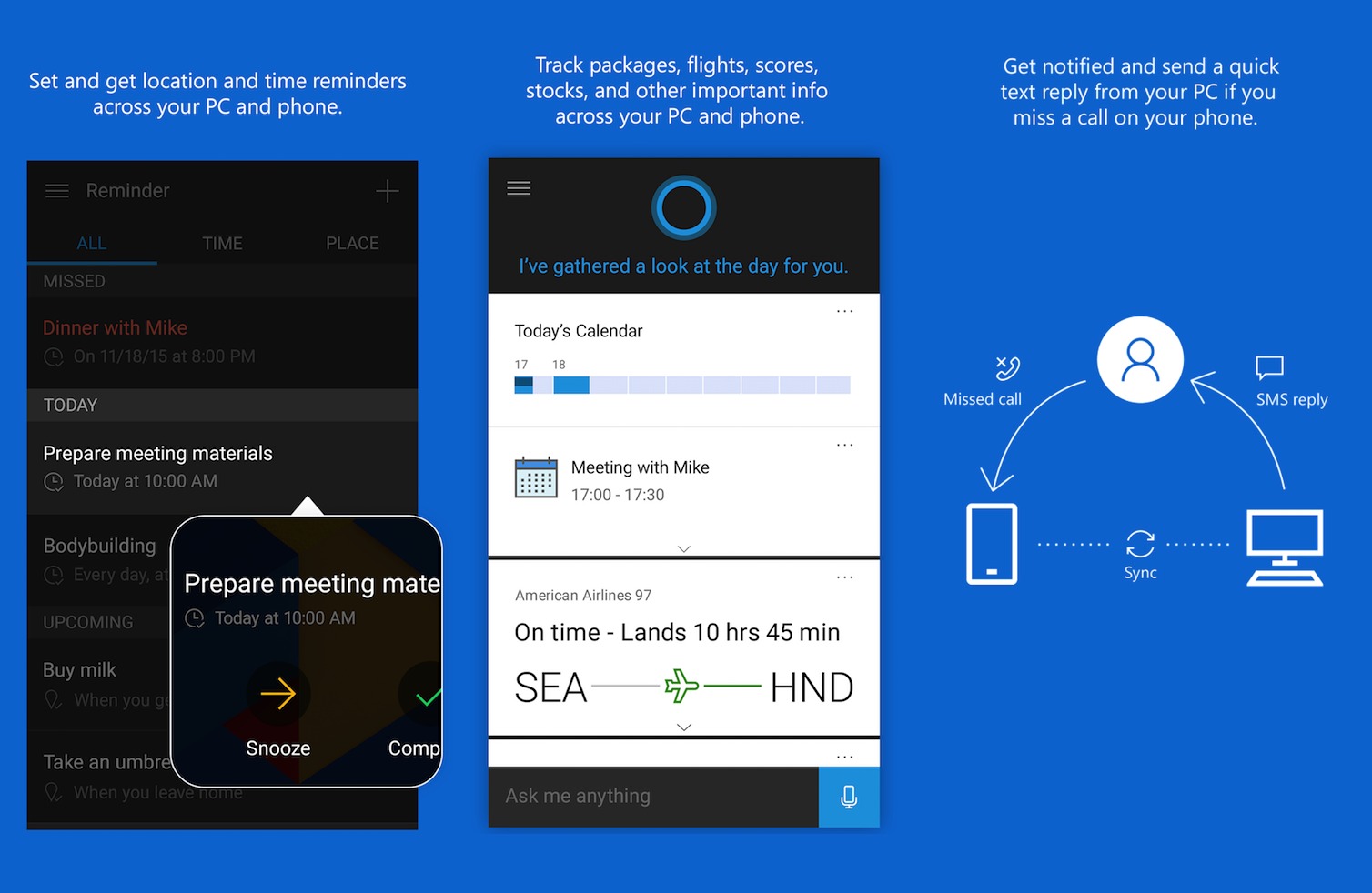 Microsoft's answer to Siri and Google Now is finally available. The beta version has been out for some time now but this public release means it's ready without the major kinks. The virtual voice assistant has been around for the software giant but its availability for Android will definitely expand Cortana's reach outside Windows Phone and Windows 10.
Apart from Android, Cortana is also available on iOS and Cyanogen. The latter of which is also based on Android but Microsoft is bringing official support for the platform. What's good about this one is you can work across devices from your desktop computer to your laptop to a tablet or smartphone.
Some of the special features of Cortana for Android include reminders that travel with you and convenient tracking that will be very beneficial this holiday season. Cortana knows your location so it can display a particular reminder or information at a particular time or place. To help you with your Christmas shopping, Cortana can help track packages or flights so you can be updated. This app can be a reliable digital assistant because it knows what you need to be reminded of when and where.
With Cortana, you can also be notified of an incoming call you may have missed. You can receive a reminder on your computer and then send back a reply right from your desktop. No need to pick up your smartphone because Cortana will send the message for you.
On Cyanogen, you can activate the 'Hey Cortana' feature. Feel free to make a call even when you're using another app. You can also take advantage of custom integration to turn on Quiet Mode, turn off phone, or change network modes.
Download Cortana app for Android from the Google Play Store. You can also download the APK–AT YOUR OWN RISK.
SOURCE: Windows