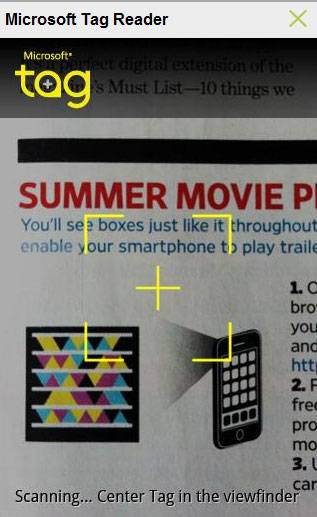 The world of print publications are still not doing as well as it once was with the very stiff competition from the internet and the fact that a lot of the advertising dollars that used to be used in print have gone to online publications. Print newspapers are trying all sorts of interactive technology to lure readers back to the print world.
One of the coolest things I have seen a paper do recently is integrating Microsoft Tags into the print publications. USA Today has announced that the Tags are now integrated into each section of its newspaper.
Tags can be scanned and read with a free app that is available for just about every major phone platform including Android. Once the app is loaded up, the user can scan the Tags and the Tags will lead them to content to go along with the story including video and other stuff. You can get the Tags app on the Android Market right now.