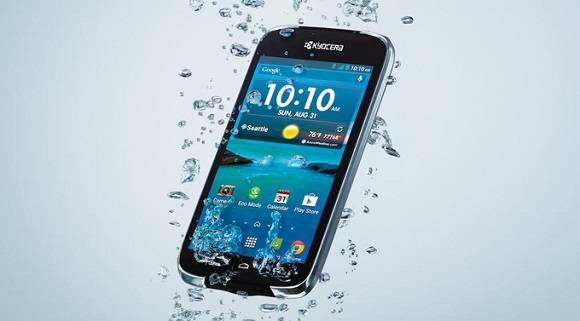 Lawsuits within the tech industry is not an uncommon thing, and the past few years we've seen legal battles among and between such big companies like Google, Apple, Samsung, etc. The latest one to join the circus is Microsoft, no stranger to this lawsuit issue of course, and this time, they're going after Japanese OEM Kyocera. They claim that the smartphone maker has infringed on some of their patents and is seeking financial damages but at the same time, hoping to find an amicable solution to the issue.
According to the patent infringement suit filed last week, three of Kyocera's current smartphones, namely Duraforce, Hydro, and Brigadier, have violated seven of Microsoft's patents. The tech giant is asking a Seattle court to impose a sales injunction, applicable in the US only of course, so that the Japanese brand will stop selling the products until a decision has been reached in the lawsuit. Microsoft deputy general counsel David Howard said that while they respect the company, they should file a license so that they will be able to use the technology, since Microsoft owns the patent to them.
While the smartphones named in the suit run on the Android platform, some of their features like location services and text messaging have patents held by Microsoft. In fact, some of the other smartphone manufacturers like HTC, LG, and Samsung have patent licensing deals with them to be able to use features without legal action from Microsoft. Other technologies named in the suit include power saving, motion sensors, and accelerators.
Microsoft has long been trying to collect royalties from OEMs, claiming that Android itself has infringed on several of their patents. Rather than have a long drawn-out court battle, the aforementioned smartphone makers have chosen to just enter licensing deals with the company. Microsoft says that around 80% of Android devices in the US alone fall under these agreements reached with their respective manufacturers.
SOURCE: Reuters
VIA: SlashGear