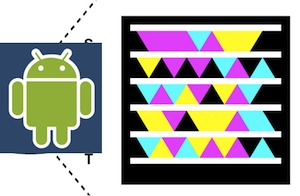 Things just keep on getting more interesting, as Microsoft has just announced the launch of its first-ever app for the Android platform.  Yes, that's Google's Android platform.  Dubbed Tag, it's similar to the Microsoft's iPhone app of the same name, and lets you use your handset as a mobile barcode reader.
Tag is available starting today as a free download from the Android Market (I'd be giving it a go, if it were not for some connection problems on the phone).  To use the app, you're supposed to focus your smartphone's camera at a tag (a smaller version of the QRCode), take a picture, and the Tag program will then proceed to interpret it.  First thought?  We already have a fairly competent barcode scanner app for Android.
This is remarkable to note for the reason that Android is Microsoft's direct contender in the mobile operating system arena.  However, seeing as Microsoft has established Tag with the BlackBerry, Symbian, J2ME (Java), and even iPhone platforms, they apparently have no qualms on leveraging other competing platforms to get their technology across.
[via Techcrunch]