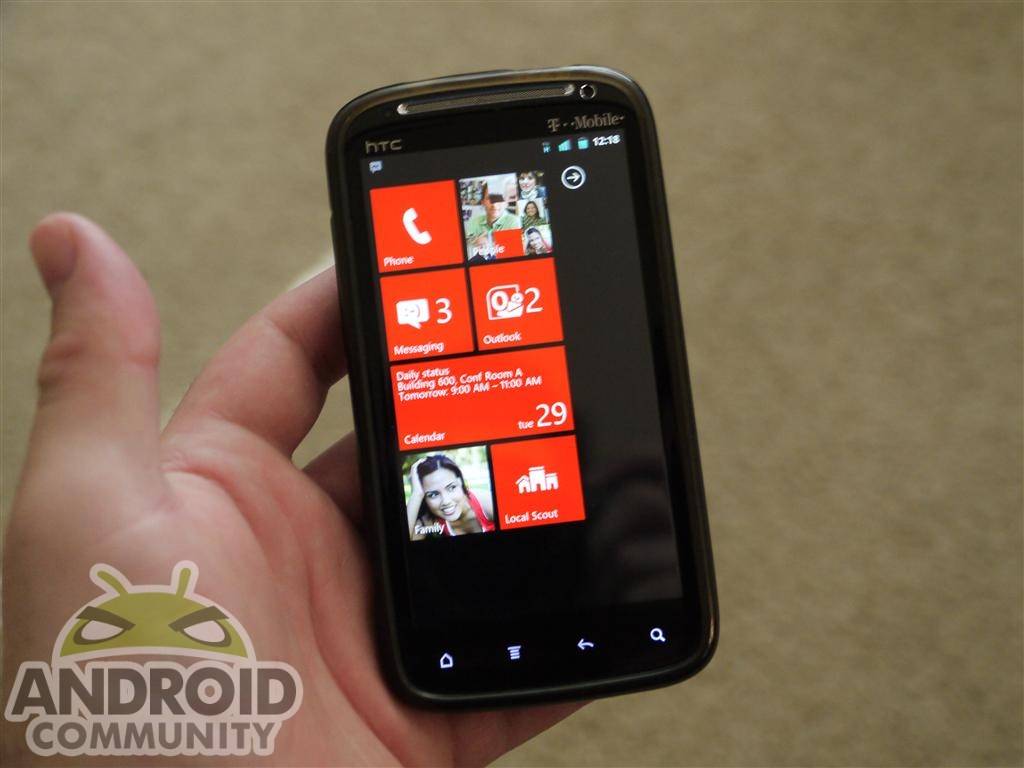 I know many of you loyal readers and Android enthusiasts would never even dream of switching to Windows Phone 7, nor would I. Today we have learned that Microsoft thinks showing off their phone user interface for everyone to see and try themselves might help their chances. I must admit this is actually an awesome idea. Android phone users can now get a little taste of Windows Phone 7 right on their device — in a matter of seconds. More details are available after my awesomely confusing image below.
Looking at my image we clearly have the Android 2.3 powered HTC Sensation but wait are those capacitive Android buttons, is that Ice Cream Sandwich up top? Or wait, maybe it's just CyanogenMod 7 with my favorite Cyanbread theme. All running with Windows Phone 7. I'm actually sort of enjoying that photo to be honest.
If you haven't tried a Windows Phone 7 device down at a local store Microsoft aims to get your dollars by giving you a quick glance and personal hands-on time with Windows Phone 7 right from your Android smartphone. All you need to do is go to the Microsoft Windows Phone 7 demo page from your mobile device and enjoy the tasty Mango (name for WP7's OS). This will load a surprisingly smooth and nice mock-up of Phone 7 and their tiles. You'll be able to enter a few different areas like the application tray, contacts, calender and things of that nature. It's actually quite neat and even though I'd never ever consider making the change I did enjoy the quick demo.
Apparently this will also work on those i*hones too if anyone has one of those devices (For Barista's see this video). It doesn't give us an extremely close look but either way this was pretty cool and I figured you'd all like to give it a try. It's an awesome marketing tool I must admit — well done Microsoft. Now stop suing everyone and their dogs in the world of Android. K thx bye.
Windows Phone 7 demo site (click from mobile device)
[via Engadget]