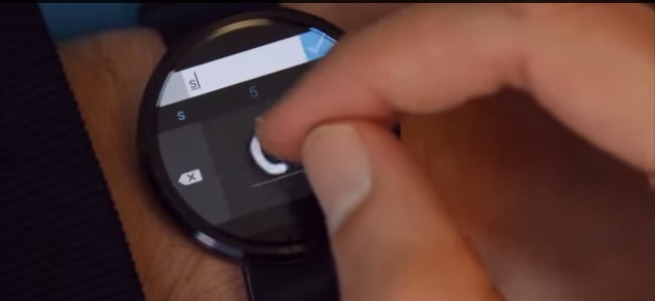 While smartwatches are definitely catching on, particularly for the early adapters of technology, the idea of having keyboards on the watchfaces are still pretty much a novelty. Given the small screen space, it does feel weird to have a full-fledged keyboard on your wearable. Microsoft has come up with a sort of alternative to that, with its newly-released keyboard that actually lets you draw the letters and characters on your smartwatch that runs on the Android Wear platform, particularly if it's square or the Moto 360.
The "analog keyboard" has been released as a prototype, and works with square-faced Android Wear smartwatches with a 320 x 320 resolution or the Moto 360. You can use the virtual keyboard to write out messages, for those times when it is too private to dictate to your wearable device. You can also use it for when you search for something on Google, particularly to write out things that you don't want others to know you're looking for (like how to boil an egg perhaps). Drawing on the smartwatch also helps for symbols that you can't distake like @ # and even numbers.
Other virtual keyboards have come up with a workaround to typing out things on your smartwatch's small surface. Minuum has a non-qwerty keyboard that takes advantage of the small screen to reprogram how you use it, even with round-face wearables. But Microsoft is probably the first one to have used the idea of drawing on it. While it is less awkward than using a keyboard on the device, it still takes some getting used to writing on it, particularly if you're writing a pretty long message.
You can download Microsoft's prototype keyboard from their website, but it is not yet available on the Google Play Store. You also need to follow the instructions (included in the zip file download) carefully, especially if you're a Moto 360 owner, since it normally requires a USB for the install process.
VIA: The Verge