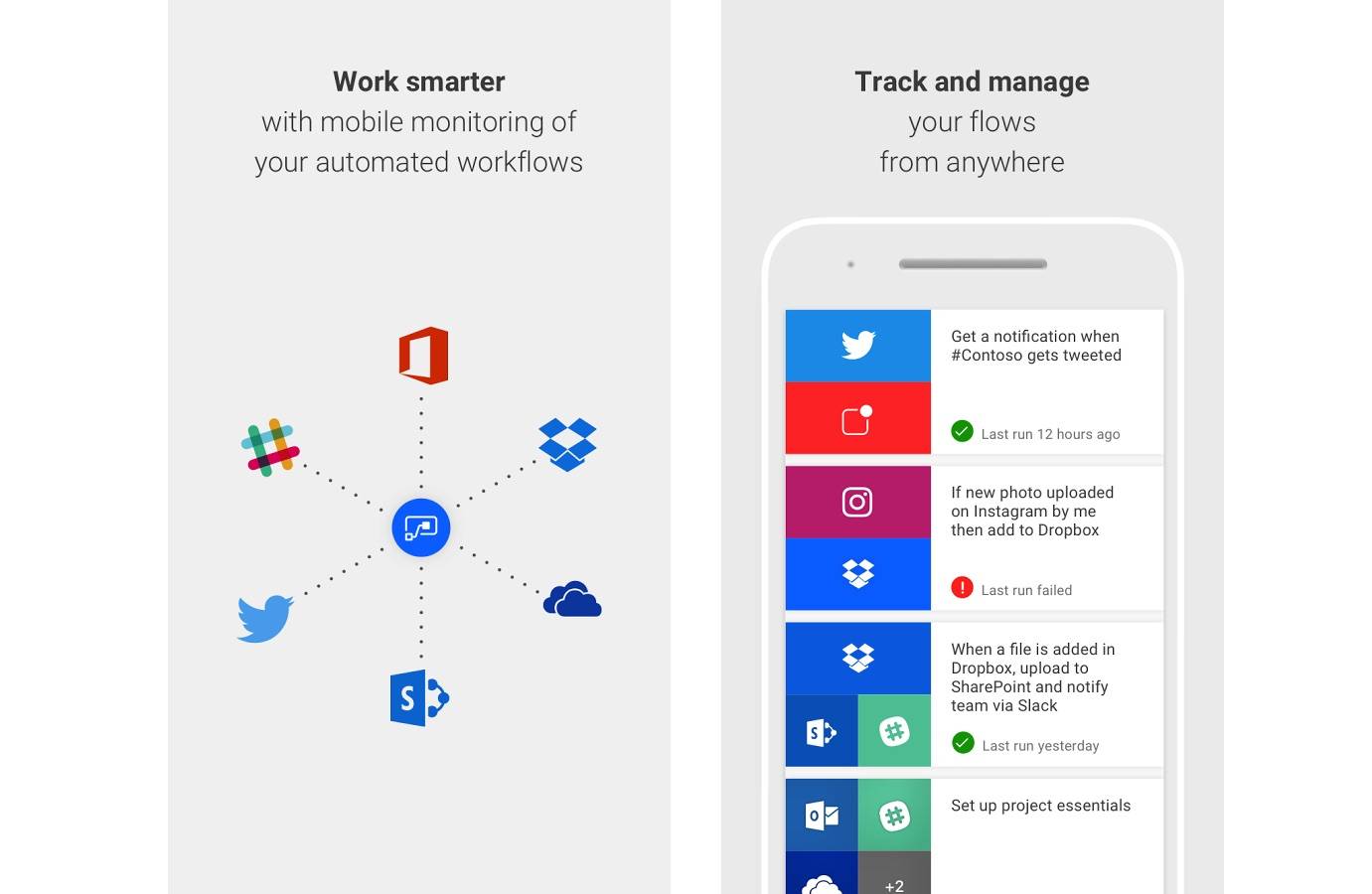 We were only taking note of the Conditional Action Programmer that works like IFTTT but missed that there's already Microsoft Flow. The latter was developed for serious businesses but it took a while before it finally became a reality. Well, the service is still in beta phase for Android but it's now ready for download from the App Store for them iOS gadgets.
Microsoft Flow is another project by the software giant that can rival the IFTTT. It was launched a few months ago but without any support for iOS. Microsoft devs got busy the past months to deliver the iOS version but unfortunately, the Android version is still under development.
Microsoft's idea of Flow is simple: use one interface to mash up cloud services that will let users automate a number of tasks like file synchronization or alerts. Clearly, this is like IFTTT but for the workplace. It works with other Microsoft tools like the Office 365, Yammer, PowerApps, or Dynamics CRM and other tools like Slack, GitHub, Salesforce, and MailChimp.
You can say this Microsoft Flow is aimed for automation especially in the workplace where it can be really useful. Your life, errr..job will be so much easier you won't have any reason not finish any task given to you.
We're expecting the Android and iOS versions will almost be the same. For now, feel free to sign up for Microsoft Flow's Android App Testing.
Download Microsoft Flow from the Google Play Store and become a tester
VIA: SlashGear