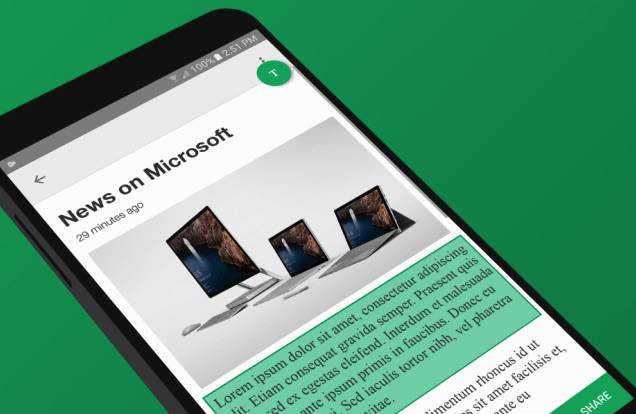 Microsoft Garage, the company's platform to let their employees experiment in creating different apps and programs, has given us some pretty great products like Arrow Launcher, Next Lock Screen, Sprightly, etc. They're now bringing to life another new project which helps users who love to clip and share various content from different installed apps on their device. Clip Layer lets you easily manage those content and do with them whatever needs to be done. It is now available for your Android devices.
There are a lot of times when you see something on the current app you're using, whether it's an article or a photo or just a quote, and you'd want to share it with a friend or a colleague. But not all apps lets you copy something from there and then paste it onto a messaging app, an email, or whatever. What Clip Layer does is apply a universal overlay on your screen, whether you're on a browser or an app, and then makes it easy for you to select that "snippet of information" copy it on your clipboard and then share it either on your Wunderlist app, your email app, or any other app installed in your device.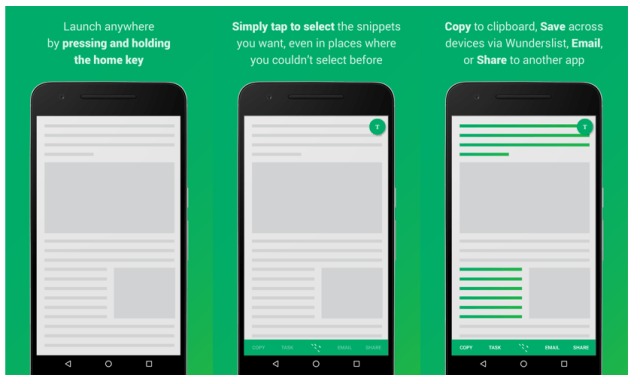 Like many of the Microsoft Garage projects, this started out with one employee noticing that they needed to create something because there is a problem with the current system. Steve Won, a senior designer with the Office team, said that he liked to share the things he comes across on various apps but there wasn't an easy way to do it across all the apps. And so Clip Layer was born out of that observation.
This is actually Won's second Microsoft Garage project, the first one being Hub Keyboard which gives you more functionalities for your device keyboard, rather than just for typing. You can download Clip Layer from the Google Play Store for free.
SOURCE: Microsoft