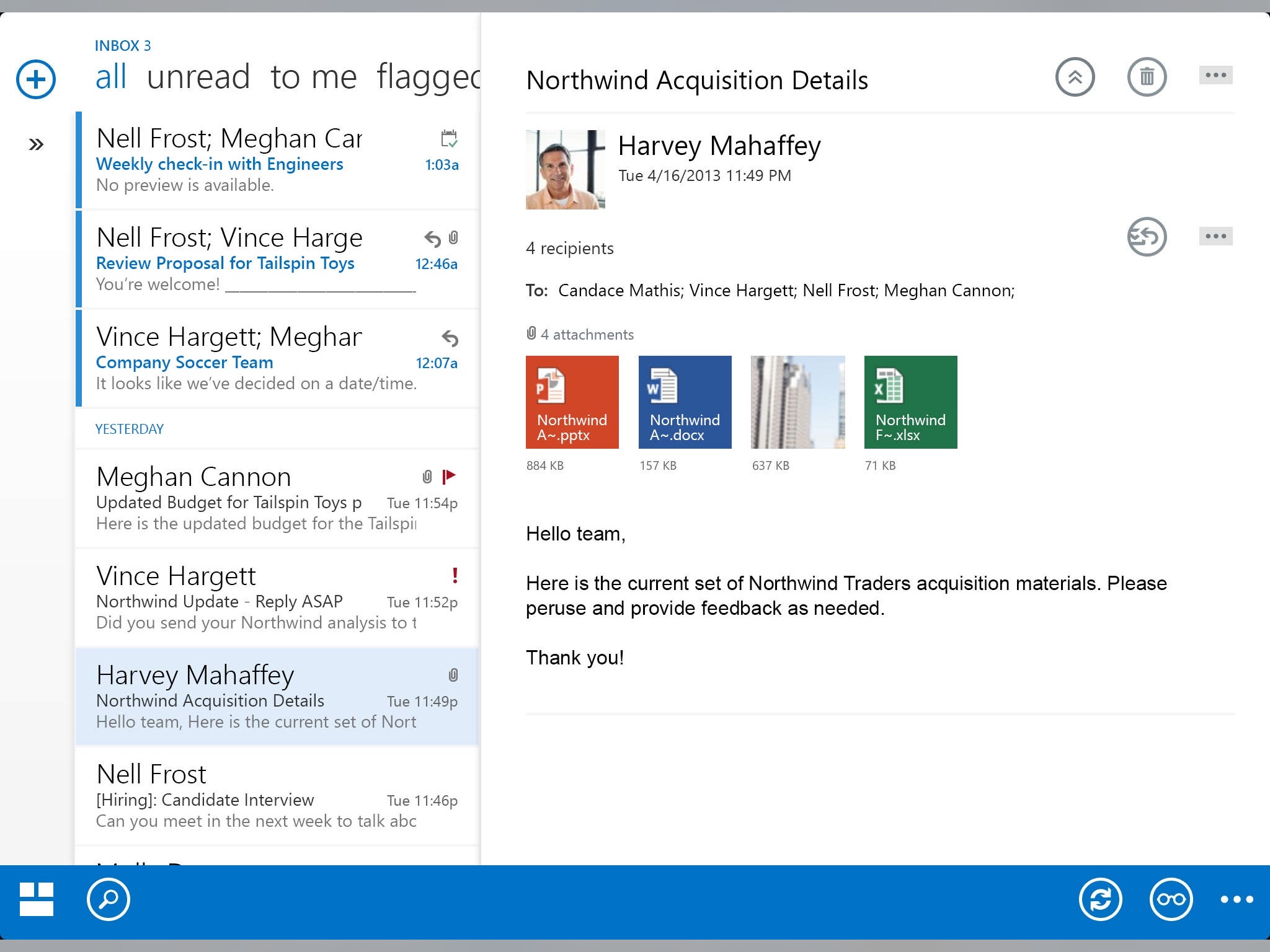 Microsoft has announced they're working on a proper Outlook Web App (OWA) for Android. Via a blog post announcing several other feautures, Microsoft suggests the new app will mimic their Outlook web app. It's a nice option for those who want similar functionality to their desktop, and likely a seamless experience for those who use the web app.

Does this mean the end of exchange for other email clients, though? Nope. Microsoft says they'll continue to support all platforms, so there is no reason to fear we'll be losing any functionality should we not want to take advantage of their OWA for Android. It's a long time coming, too, since the Outlook app has been available on iOS for some time, now.
It's the first move toward Android for Microsoft since their new CEO took over, and one that's welcomed by many users. Though Microsoft wasn't forthcoming with details on what an Android app would bring to the table, we hope it's as nicely put together as the iOS app (seen above). The Apple-y version allows for all things Outlook, like calendar and notes.
If Microsoft builds a well-tuned OWA for Android, it could coax many users to migrate back toward their service. This also has important, necessary enterprise implications, as many companies still use Microsoft solutions to power their offices. We can't say we prefer it over some alternatives like CloudMagic, but you might — and choice is never a bad thing to have.
Thanks, Dean!