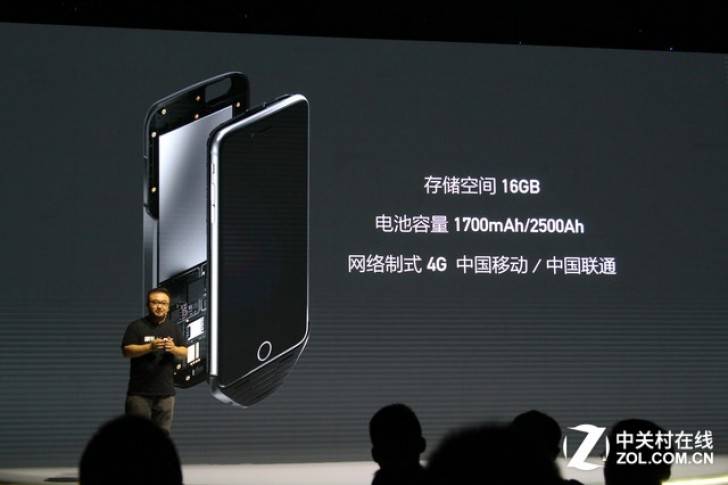 We rarely cover stories relating to iPhones here, much less an iPhone accessory. But the Mesuit iPhone case (for the iPhone 6, 6S, iPhone 6 Plus, and 6S Plus) is a bit of a curiosity – it gives an iPhone an additional source of battery power like a power bank, but it also is able to run Android over iOS. Yes, you read that one for real.
Mesuit is a new case for the iPhone 6, 6 Plus, 6s and 6s Plus developed in China. And when you see it first, the accessory does not seem different from the multitude of battery extender cases for iPhones because it does just that. The Mesuit has an additional 1,700mAh for the smaller devices and 2,500mAh for the Plus models. But the features do not end there.
The Mesuit's party trick is this – it is actually a fully functioning Android mobile device, complete with its own SIM slot, modem, and storage (it has a lot of that, actually). It only lacks a screen, but no worries because it can use the iPhone's screen by interfacing with it via the Lightning USB ports. You have iOS running, and that's well and good. Tap the accompanying app for Mesuit and you will launch into a full screen, fully working version of Mesuit OS 1.0, which is based on Android. Check out the video below.
https://www.youtube.com/watch?v=3hMjd0gnQ7c
This is all pretty impressive, considering a number of things – first, the Mesuit can share an additional 32, 64, or 128GB storage to the iPhone, totally accessible via iOS. Secondly, both your iPhone SIM and Android SIM are simultaneously active – so you can be contacted on both. The Mesuit case will retail for USD$150 for standard-sized iPhones and USD$165 for the bigger variant.
SOURCE: JD.com