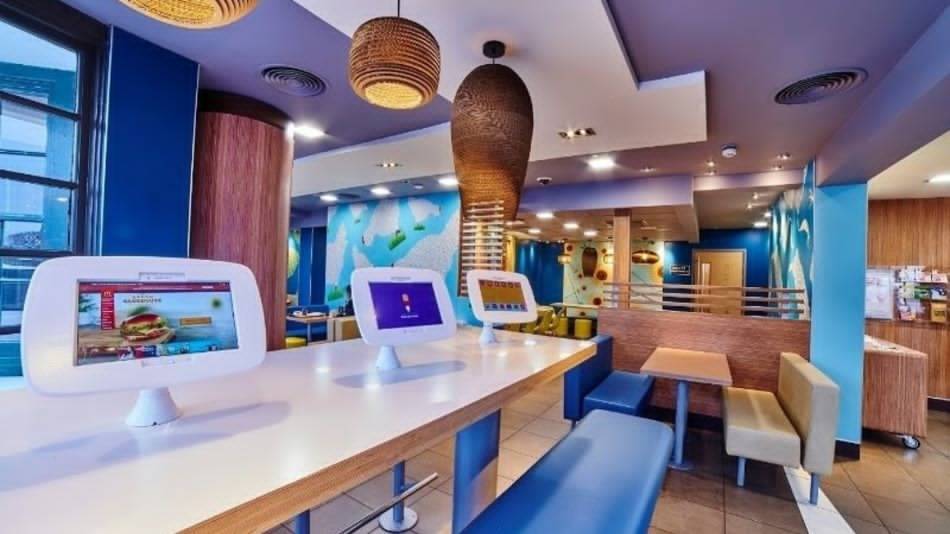 If you're hanging out at a McDonalds and you've finished eating your food but you've got nowhere to go, what do you do to kill the time? Well if your device is out of battery and you don't have a book with you, then you probably would want to play with the Samsung Galaxy tablets that they have set up in their stores for their customers' use. But that is only if you're in a UK branch of McD's.
This is part of their "Experience of the Future" program that will enable their customers to play games, go on social media, or even check their emails (if they would want to log in using a public device) while at their stores. They have partnered with SOTI, an EMM (Enterprise Mobility Management) company, to supply the software for these tablets, which is part of a growing trend to give "innovative, trend-setting approach to engaging customers through connected devices." to customers, according to Nassar Hussain, SOTI's Managing Director for Europe and South Africa.
McDonalds has actually been testing this program out in selected UK branches since 2015, and based on the enthusiastic response from customers, they are now installing the Samsung Galaxy tablets to majority of its UK restaurants. Doug Baker, Head of IT Restaurant Solutions and Service at McDonald's UK said that this tablet experience program has proven that they do listen to their customers and they want to help bring technology into the eating experience of their customers.
The "Experience of the Future" program is actually the biggest change that McDonalds has introduced to their UK market which is already 41 years old. Aside from the digital tech aspect, it also included redesigning their interiors into something more contemporary. No word yet if this is just a pilot program which can be applied to other McDonalds markets in other parts of the world.
SOURCE: SOTI