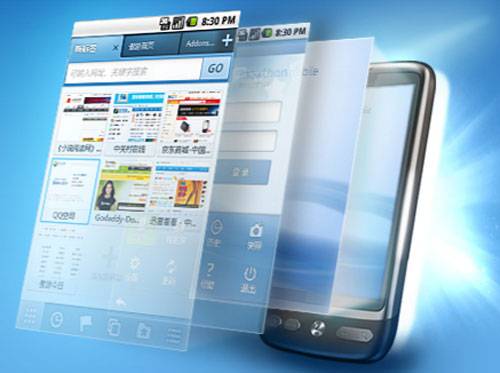 Earlier this month Maxthon mobile launched for the first time. If you missed that launch, Maxthon Mobile is a new browser for Android devices that lets the user do things like sync bookmarks, history and more form your desktop with your mobile device using cloud services. One of the cooler features of the browser is that it allows the user to navigate by designing your own gestures that can be drawn with a finger on the screen to control the menus and buttons on the browser.
The browser has gained a couple new features in an update that adds the ability to sync content to the browser from different platforms. The sync feature allows the user to sync contacts and favorites from any Maxthon platform on PC and other Android phones or devices.
The coolest part about the cross platform sync for content is that it allows the user to manipulate the data as well. You can sort things like contacts by the area code for instance. The update also adds new gestures like the ability to draw a "C" on the screen to close the browser window. The newly updated software is available to download now.