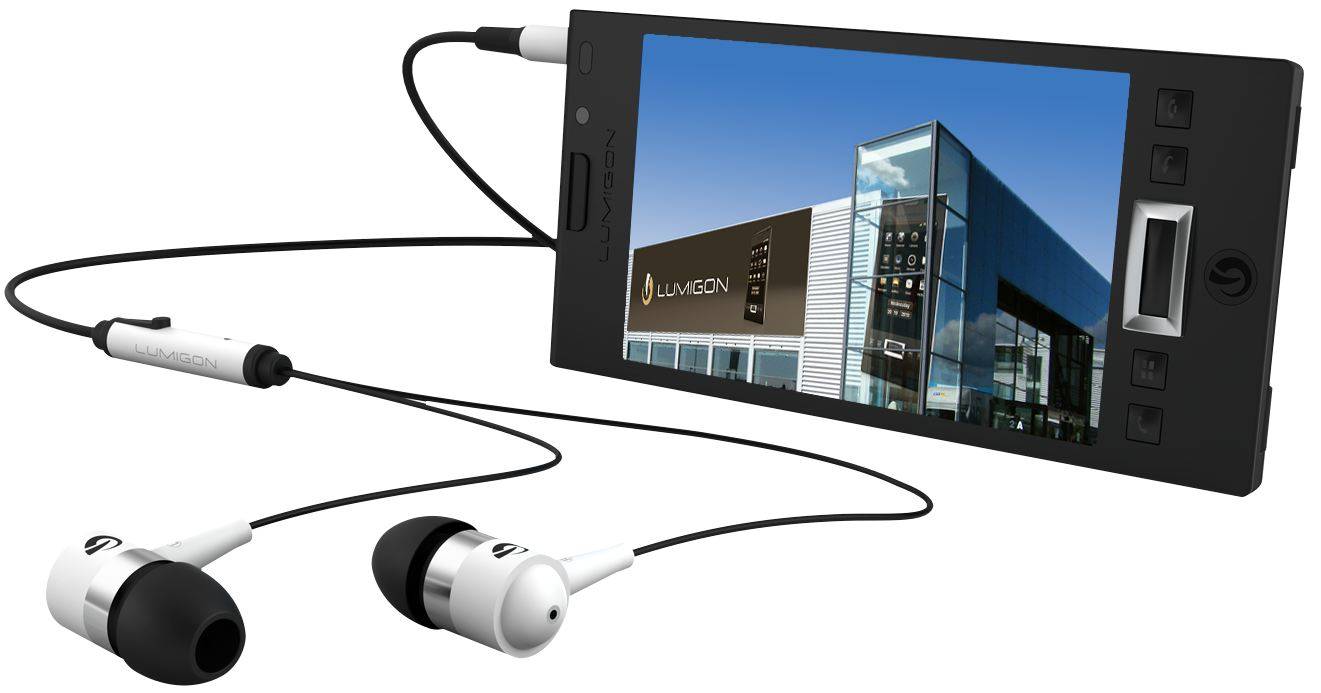 The Lumigon T1 has been a long time coming. First unveiled way back in 2010, the little device hasn't seen the light of day in over a year… but that may change very soon. Lumigon revealed a new render via the company's Facebook page, and a countdown has appeared on their webpage. Counting down to what? Mobile World Congress, of course – the clock hits zero smack dab in the middle of the trade show in Barcelona.
If you don't know what's exciting about Lumigon's vaporous hardware, this story might jog your memory. The phone is designed in partnership with legendary high-end speaker company Bang & Olufson, and promises super-high-end audio. Indeed, the render above shows some fancy-pants earbuds for good measure – but of course, they're just renderings. No further information is being offered at the moment; even the website has been scraped clean of photos.
Back in 2010, the Lumigon T1's specifications were listed thus: a 3.5-inch screen, HDMI out, 5MP camera (with flash!) and a 1Ghz processor. An FM radio tuner doubled as a transmitter, making the phone instantly compatible with older audio equipment. As of January 2011, the phone was supposed to run Gingerbread. Of course, if Lumigon wants to establish the "premium" vibe the Scandinavian company is so keen to broadcast, they'll need to update some of their hardware -by now even the screen size might have changed. We will be on hand at MWC to see what develops.