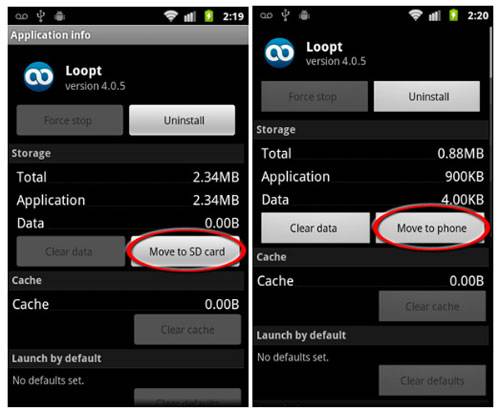 Last month I mentioned that Loopt for Android had hit version 4.0 and got some new features along with the version update. We are only a few weeks out from that last update and Loopt is getting another new feature.
The Android app has been gifted with what Loopt says is one of the most requested features for users. The most requested feature added to the app is App2SD to allow the user to store the Loopt app to an SD card rather than on the phone itself.
That ability will be most welcome to users of Android devices that have internal memory packed with other stuff. The new feature also lets the user move the app between internal device storage and the SD card when the app is running. The new feature is accessed in the Settings – Applications – Manage applications area and all the user needs to do is hit Move to SD card.