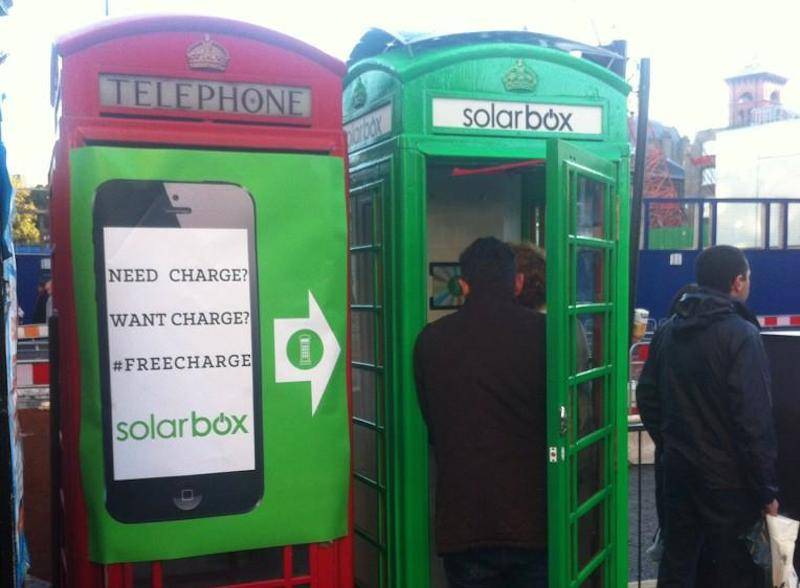 One of the many things popular in London is a red phone booth. Sadly, most of the red telephone booths in the city have been unused the past years. In the United States, such phone booths are already being removed from their places but in London, some are being repurposed.
Some red phone booths have been repurposed to house emergency medical equipment. The idea is ingenious that is why two local students thought of doing the same thing for a few booths and turning them with a "greener" purpose. There are about 8,000 red telephone booths in London that are not often used so this should be a good thing.
Winning second place in the Mayor of London's Low Carbon Entrepreneur of the Year Award, Harold Craston and Kirsty Kenny came up with the SolarBox. Six stations have been opened to the public complete with an 86 centimeter solar panel placed on the roof. The booths have been painted green and are now available to use for free.
Anyone who needs to charge his phone can do so inside the SolarBox. So you won't be bored, a screen plays advertisements inside. A mere 10 minute stay inside will give the phone about 20 percent of battery so it's good enough. A SolarBox unit can charge up to 100 phones a day. An average of six users per hour can go inside the SolarBox to charge.
The SolarBox isn't open 24/7 though. It's locked overnight and is checked everyday to ensure the green booth is clean and not damaged. The goal of the booth is to give people running out of phone battery juice a quick and green way to get extra power. By April 2015, five more green SolarBox units are expected to be opened to the public.
VIA: SlashGear
SOURCE: BBC